When Life Hands You Lemons
A couple of weeks ago, I wrote about Ander Christensen pleading with the Lincoln, Nebraska, City Council to pass an ordinance prohibiting boneless chicken wings from being referred to as boneless chicken wings. In his impassioned speech, he explained that the food in question contained no wings, so they should be referred to as nuggets or something else.
Well it seems that Mr. Christensen is not alone in his zeal for chicken wings.
Lou Williams is also a chicken wing connoisseur. In fact, Williams likes chicken wings so much, he frequents Magic City in Atlanta, where he attended high school, to get their lemon pepper barbeque wings whenever he can. He loves them so much, Magic City even named the wings after him: Louwill Lemon Pepper BBQ wings.
Oh, and by the way, Magic City is also a strip club.
Williams also happens to be a guard for the NBA's Los Angeles Clippers, one of 22 teams to enter "The Bubble." To combat COVID-19, the NBA created an isolated community in Orlando's Disney World, where the players live full-time and play basketball, thus avoiding infection.
The Bubble consists of ten courts – seven for practices and three for games. Of the 22 teams, eight are staying at the Grand Floridian, eight more are at Gran Destino Tower at Coronado Springs, and six are staying at the Yacht Club. The hotels are used exclusively by the players and no other guests are allowed.
All of the players were tested for the virus before they could enter the Bubble. It was a genius idea to provide basketball for sports-starved fans, while keeping the players safe. That is, as long as no one left the Bubble and came back.
Well, Williams' chicken wing cravings may have got the best of him. Unfortunately, his grandfather passed while he was in the Bubble. The Clippers and the league gave him permission to leave to attend the funeral. On the way back, however, he made a pit stop.
Williams detoured to Magic City, but insisted that his trip was simply in-and-out to pick up wings. I'm sure he also subscribes to Playboy magazine just to read the articles. However, after a picture of Williams posing with rapper Jack Harlow surfaced, league officials questioned whether this was really a curbside pickup situation.
Then one of the club's dancers, Aries, told the Los Angeles Times that she was one of multiple dancers to perform for the reigning Sixth Man of the Year. Working the day shift from 3 to 9 p.m., Aries said she danced for Williams, keeping a six-foot distance. "He tipped very well," she said.
So instead of having to quarantine for four days under the league's policy for leaving, Williams received a punishment in the form of a 10-day quarantine upon returning to the bubble. He missed two games and forfeited up to $150,000 in salary.
But Williams may have the last laugh. He has trademarked "Lemon Pepper Lou," a nickname he received after the strip club story broke.
"Y'all make jokes and T-shirts, but it's gonna cost ya lol," Williams wrote in a caption on his Instagram story.
I'm not sure that there's a great demand for Lemon Pepper Lou T-shirts, but if there is, manufacturers will have to pay Williams for the use of the moniker.
Williams purportedly also wants to change the proverbial phrase to "When life hands you lemons, make lemon pepper barbeque wings."
The following two tabs change content below.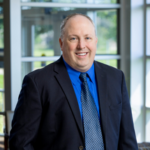 Elder Law and Estate Planning Attorney
at
McCarty Law LLP
Hoping to follow in his father's footsteps from a young age, Reg's practice primarily consists of advising individuals on estate planning, estate settlement and elder law matters. As Reg represents clients in matters like guardianship proceedings and long-term care admissions, he feels grateful to be able to offer families thorough legal help in their time of need.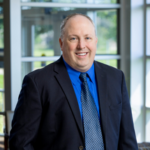 Latest posts by Reg P. Wydeven (see all)