In 1998, Richard Simmons released the first of many "Sweatin' to the Oldies" videos. The videos featured Simmons prancing around in front of a crowd doing exercises to classic songs like "Great Balls of Fire" and "It's My Party."
I always liked Richard Simmons. While most exercise instructors catered to the already healthy, Simmons targeted heavier people who wanted to lose weight. Instead of featuring models, Simmons' videos starred real people who wanted to get healthy.
Simmons said the key to exercising was not realizing you were exercising. So he paired music with dancing, and before viewers realized it, they were losing weight while boogying to hits of yesteryear.
One of today's exercise crazes is spin classes. Like Simmons' aerobics classes of old, spin classes feature a leader instructing a group of people riding stationary bikes. For those who would prefer to exercise at home, some bikes come equipped with a tablet that lets riders watch spin classes. Other videos make the rider look like he is biking over some rough terrain or is touring an exotic locale.
One of the biggest names in stationary bikes is Peloton. Since launching in 2012, Peloton has sold hundreds of thousands of bikes to diehard fans. Riders can work out to thousands of interactive training videos that pair biking with great music. The problem is, music publishers claim Peloton is using the music without permission.
So earlier this year, a group of nine music publishers, all members of the National Music Publishers' Association, sued Peloton. According to the suit, Peloton used songs from popular artists, such as Bruno Mars, Justin Timberlake and Lady Gaga, without first obtaining synchronization, or "sync," licenses, which give an entity permission to release a song in video format. The complaint sought more than $150 million in damages.
However, after analyzing thousands of recorded workout classes, the music publishers discovered an additional 1,200 allegedly infringing songs. So earlier this month, the plaintiffs asked to amend their complaint to include new co-plaintiffs and double the amount of requested damages to more than $300 million.
"Indeed, it is only as a result of initial discovery in this lawsuit that the full scope and extent of Peloton's unlawful infringement has started to come into focus," states the proposed amended complaint. "Those newly discovered works include some of the most famous and popular songs ever recorded, such as 'Georgia on My Mind,' 'I Can See for Miles' and 'I Saw Her Standing There.'"
Peloton responded to the initial lawsuit by asserting counterclaims, alleging that music publishers have violated antitrust law. Peloton claims the NMPA "has instigated a coordinated effort" with some of its members "to fix prices and to engage in a concerted refusal to deal with Peloton." The music publishers have denied any collusion and moved to dismiss the antitrust counterclaims.
After the plaintiffs' request to amend its complaint, Peloton claimed the company "intends to vigorously defend" itself in the suit and it looks forward to "pursuing our counterclaims."
The timing of the suit is particularly troubling for Peloton, as the company is currently attempting to raise $500 million by offering its stock shares publicly through an IPO. In its S-1, the registration statement that lays out its business plans for public investors, the company has cited its difficulty in securing licenses as a risk factor.
Facing possible damages of $300 million, Peloton doesn't need Richard Simmons to be sweating.
The following two tabs change content below.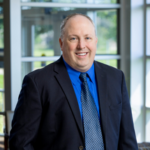 Elder Law and Estate Planning Attorney
at
McCarty Law LLP
Hoping to follow in his father's footsteps from a young age, Reg's practice primarily consists of advising individuals on estate planning, estate settlement and elder law matters. As Reg represents clients in matters like guardianship proceedings and long-term care admissions, he feels grateful to be able to offer families thorough legal help in their time of need.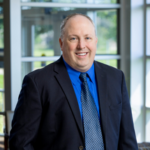 Latest posts by Reg P. Wydeven (see all)