Saturday, October 19 marks this year's Sweetest Day. According to Hallmark.com, Sweetest Day is "simply a reminder that a thoughtful word, deed or small gift enriches the life of the recipient as well as the person giving it."
Sweetest Day was purportedly established in Cleveland, Ohio, in 1922 by a committee of 12 confectioners. The candy makers claimed they wanted to bring happiness to the lives of those who often were forgotten. So they distributed thousands of boxes of candy and small gifts to Cleveland-area orphans, shut-ins, and the poor to show them that someone cared.
Over time, Sweetest Day expanded to include everyone from family members to sweethearts and coworkers to acquaintances. While it is recognized nationally on the third Saturday in October, Sweetest Day is still most prevalent in the Great Lakes region where it originated.
Even though the greeting card juggernaut didn't invent the holiday, many people refer to Sweetest Day as a "Hallmark holiday," because it was created by commercial enterprises that stood to profit from it.
Apparently the Federal Trade Commission also isn't too keen on businesses profiting from artificially created love.
Last month the FTC filed a lawsuit against Match Group, which owns the Match.com dating website, as well as Tinder, OKCupid and PlentyOfFish. The suit alleges Match.com used fake love interest ads to persuade consumers to buy subscriptions.
Match.com allows users who are single and looking to mingle to create and upload dating profiles for themselves at no cost. However, responding to messages from potential mates requires users to pay for a subscription. Depending on how long they subscribe, a user could pay between $21 and $33 a month.
The FTC started investigating Match.com in March of 2017 after receiving complaints that users were receiving messages from accounts believed to be catfishers. Catfishing involves people using a fake social networking account to target victims for financial exploitation, particularly under the guise of a romantic relationship. According to the FTC's suit, Match sent emails to non-subscribers informing them they had received a response to their profile. However, millions of the responses came from accounts Match already flagged as likely fake.
In a blog post, the Commission explained that, "Match had blocked some of these suspicious accounts from sending messages to its paying subscribers, but didn't give the same protection to free account users." Many users quickly subscribed so they could reply to the messages they received, only to be potentially exposed to scammers.
The FTC claims the practice of exposing paying subscribers to potential scam artists for profit is unfair. "Online dating services obviously shouldn't be using romance scammers as a way to fatten their bottom line," Andrew Smith, director of the FTC's Bureau of Consumer Protection, said in a press release.
The FTC also alleged that Match didn't adequately disclose the requirements that consumers needed to get Match's offer of a free six-month subscription if they did not "meet someone special." Further, Match didn't provide simple enough subscription-cancellation practices. As a result of their investigation, the FTC proposed to settle with Match for a $60 million fine, however, negotiations broke down so the Commission filed suit.
According to Match Group, they block 96% of fake accounts and bots, or automated software posing as a person, within a day. It claims the FTC was making "completely meritless allegations supported by consciously misleading figures," and that it would "vigorously" defend itself in court.
So Match.com led to another successful date – only this time it's in court with the federal government.
The following two tabs change content below.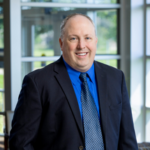 Elder Law and Estate Planning Attorney
at
McCarty Law LLP
Hoping to follow in his father's footsteps from a young age, Reg's practice primarily consists of advising individuals on estate planning, estate settlement and elder law matters. As Reg represents clients in matters like guardianship proceedings and long-term care admissions, he feels grateful to be able to offer families thorough legal help in their time of need.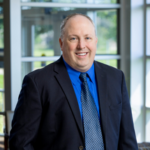 Latest posts by Reg P. Wydeven (see all)