A few weeks ago I wrote about Jackie Coogan, the child actor who was fleeced out of his $4 million of earnings by his mother and stepfather. His story led to the passage of the California Child Actor's Bill, which became known as "Coogan Law." It requires that employers of children in the entertainment industry place at least 15% of his or her earnings in a trust for the child until age 18.
Coogan's Law turns 80 this year, and while it's helped kids in traditional entertainment mediums, it doesn't translate to social media, specifically influencers.
Influencers are paid by companies to promote their products on various social media platforms, like Instagram and Twitter. The more followers the influencer has, the more they can demand per post. A typical post could earn a user $1 for every 10 followers. So an influencer with 1 million followers could earn $100,000. Per post.
Likewise, influencers sell ads on their YouTube videos, earning them between 10 to 30 cents per 30-second viewing or click. The ad revenue is then split, with YouTube getting 45% and the influencer getting 55%. If an influencer posts a video that is viewed 1 million times, and they get paid 20 cents per view, that equates to $110,000. For one video.
Advertisers are willing to pay big bucks because unlike conventional marketing on TV or radio, social media marketing is much more targeted. A LeBron James tweet promoting his new Nike shoes is going to be seen by lots more teenage boys than a TV commercial.
Influencers are projected to earn $8 billion in 2019, and that figure is expected to nearly double by 2022. With so much money to be made, many parents are attempting to turn their children into influencers. Take Ryan Kaji, for example. Kaji, an 8-year-old who reviews toys, was last year's No. 1 earner on YouTube. His channel has over 21 million subscribers and Forbes estimates he earned $22 million in 2018. But because he's only 8, he's not allowed to actually watch any of his videos.
Both YouTube and Instagram prohibit use by kids under the age of 13. YouTube's terms of service say the site "is not intended for children under 13" and that users must "affirm" they are over 13. Yet everyone knows kids much younger than that spend hours each day on YouTube.
Therefore, Kaji's parents manage his online presence. So when advertisers pay Kaji to promote their toys, or pay for ads on his YouTube channel, his folks receive the profits. Because social media falls outside the scope of Coogan's or other child labor laws, there are no restrictions on Kaji's hours and he isn't even guaranteed 15% of his earnings.
Last year, an amendment was introduced to the California Labor Code to require employers to get a permit from the Labor Commissioner to engage a minor in social media work. The measure didn't pass.
Many parents of child influencers don't see the need for regulation because the kids are having fun, so it shouldn't be considered "labor." This sounds strikingly similar to claims made by Jackie Coogan's mom, who said Jackie enjoyed himself and simply thought he was playing before the camera. According to her, "Every dollar a kid earns before he is 21 belongs to his parents."
Her actions led to the passage of the California Child Actor's Bill. If a child influencer like Ryan Kaji doesn't get all their money when they turn 18, it's a sure bet there will be another law change then.
The following two tabs change content below.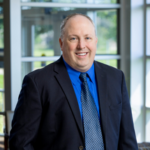 Elder Law and Estate Planning Attorney
at
McCarty Law LLP
Hoping to follow in his father's footsteps from a young age, Reg's practice primarily consists of advising individuals on estate planning, estate settlement and elder law matters. As Reg represents clients in matters like guardianship proceedings and long-term care admissions, he feels grateful to be able to offer families thorough legal help in their time of need.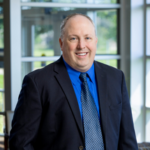 Latest posts by Reg P. Wydeven (see all)