When we were kids, my buddy, Pearl, and I used to watch National Wrestling Association matches every Saturday morning. We cheered on the good guys, like Kerry Von Erich, "Iceman" King Parsons and "Rock n'Roll" Buck Zumhofe. We would root against the heels, such as the Great Kabuki, King Kong Bundy and The Fabulous Freebirds.
But, of course, our favorite NWA wrestler was the "Nature Boy" Ric Flair. Flair was a good guy and a bad guy at the same time. He had an unmistakable look, with his bronze tan, flowing bleach-blonde hair and elaborate, sequined robes.
Flair mastered the art of trash-talking and loved to tell the world how great he was. He would pace back-and-forth in front of the camera ranting about his next opponent and randomly yelled "Wooo!" at the top of his lungs, which the crowd repeated. He would then look into the camera and say, "I'm Ric Flair! The styling, profiling, limousine riding, jet flying, diamond ring wearing, kiss-stealing, wheeling and dealing son of a gun!"
Flair would then tell the interviewer, the fans in attendance and those watching at home, his catchphrase: "To be the Man, you gotta beat the Man." And then he would enter the ring, where he typically won. In fact, he is regarded as professional wrestling's most successful wrestler, having won the world title 16 times.
Today, Flair is 70-years-old and thankfully retired from wrestling. His legacy lives on, however. Flair's daughter, Charlotte, is a successful wrestler in the WWE's women's division. His legacy also lives on in her nemesis, WWE women's champion Becky Lynch, who has taken to calling herself "The Man."
Lynch gave herself the moniker during a feud with Charlotte and the nickname quickly stuck during her rise to fame. It became her trademark after she defeated Charlotte and former MMA standout Ronda Rousey at WrestleMania 35.
The only problem is that Ric Flair believes the title "The Man" belongs to him. Flair reached out to WWE Executive Vice President Paul Levesque (better known in the ring as Hunter Hearst Helmsley, or Triple H), hoping the promotion would pay him for Lynch's use of the name. They couldn't reach a deal, however.
So last month Flair filed an application with the U.S. Patent and Trademark Office to own the term, The Man, specifically as it relates to pro wrestling. He already holds the trademark for his catchphrase, "To be the man, you gotta beat the man," and claims he's been referring to himself as The Man since 1981.
If his application is successful, Flair fully intends to allow Lynch to call herself The Man, provided the WWE compensates him for its use. If they don't, he threatened to go to court.
The WWE is obviously upset, and Flair's actions have even caused a rift with Charlotte. The matter is important to him, though, because he wants to ensure his wife, Wendy Barlow, will be financially secure when he becomes one with Nature.
Flair has had numerous health issues recently, including a monthlong stay in the ICU in 2017. "When I almost died two years ago, one person [Wendy] stayed by me," Flair said. "The whole time – 31 days in the ICU, 12 days while I was dying on a respirator – and I'm gonna take care of her, and her family, and my family that has taken care of me no matter what."
I hope the two sides can reach an agreement. I'd hate to see Flair tangle with the WWE in court. Especially if he takes off his robe.
The following two tabs change content below.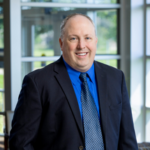 Elder Law and Estate Planning Attorney
at
McCarty Law LLP
Hoping to follow in his father's footsteps from a young age, Reg's practice primarily consists of advising individuals on estate planning, estate settlement and elder law matters. As Reg represents clients in matters like guardianship proceedings and long-term care admissions, he feels grateful to be able to offer families thorough legal help in their time of need.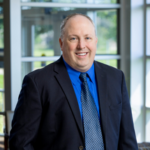 Latest posts by Reg P. Wydeven (see all)