Earlier this year, our family flew to San Francisco for Spring Break. Eventually. After a smooth flight from Appleton to Chicago, we got stuck on the runway for over 4 hours at O'Hare because of an unexpected April blizzard. They then canceled our flight and couldn't get us on another one for three days. Oh, and they lost our luggage.
So my wife, daughter and myself were all using our cell phones (all with dying batteries) trying to postpone tours in San Francisco, line up an earlier flight, and find a hotel room in Chicago. I was going back-and-forth between unbridled rage and uncontrolled weeping in the airport Chili's. It was at that moment that I truly grasped the benefits of an emotional support animal for traveling.
I'm extremely fortunate that I don't suffer from anxiety or other similar disorders that would require me to have an emotional support animal. Even though that's the case, our canceled flight was unbelievably stressful and our whole family was fraying at the edges. I couldn't begin to imagine the turmoil someone suffering from anxiety would endure if they were in a similar situation. If an emotional support animal would help them through that, then I'm all for them.
That being said, some airlines think there should be limits. There have been numerous news stories about exotic emotional support animals being removed from flights, including snakes, spiders, squirrels and peacocks. One passenger even claimed an airline employee instructed her to flush her emotional support hamster down the toilet because it was not allowed on her flight.
There have also been reports of animals biting other passengers or flight attendants. As a result of these incidents, many airlines have instituted policies governing emotional support animals. Most of them only allow dogs, cats and miniature horses. Delta Airlines, however, took things a step further by banning "pit bull type dogs" on all flights after several incidents of biting by the breed occurred. In fact, a passenger filed a lawsuit against Delta in May after suffering injuries to his face and upper body when a fellow passenger's dog bit him in June of 2017 aboard an Atlanta-to-San Diego flight.
Earlier this month, however, the U.S. Department of Transportation clarified the rules for airlines regarding animals traveling with passengers. The new rules allow airlines to bar any animal they consider a safety threat, but they cannot issue a blanket ban against an entire breed of dog or cat, such as pit bulls, because "dogs as a species are accepted for transport."
Delta will also likely have to abolish its outright ban on emotional support animals on flights longer than eight hours. United Airlines has a similar policy. According to the new rules, these bans will have to be lifted.
Finally, Delta's policy limiting passengers to one animal may also have to change. "The Department's disability regulation is not clear as to how many service animals may travel with a passenger with a disability," the agency said in a statement. However, the DOT indicated that "a total of three service animals" could accompany a passenger if needed, so long as they are a "task-trained service animal."
The Department did uphold many other rules airlines have adopted, such as barring extremely young animals and exotic ones from the cabin.
The DOT will publish its full guidelines soon and airlines will then have 30 days to comply with the new rules.
On our flight home, a woman had a Shetland pony accompany her. I didn't hear it whinny once because apparently it was a little hoarse.
The following two tabs change content below.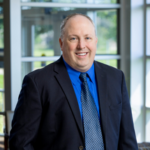 Elder Law and Estate Planning Attorney
at
McCarty Law LLP
Hoping to follow in his father's footsteps from a young age, Reg's practice primarily consists of advising individuals on estate planning, estate settlement and elder law matters. As Reg represents clients in matters like guardianship proceedings and long-term care admissions, he feels grateful to be able to offer families thorough legal help in their time of need.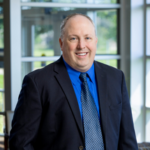 Latest posts by Reg P. Wydeven (see all)