As a kid, one of my favorite comic book superheroes was Daredevil. Daredevil's alter ego is Matt Murdock, an attorney in New York City's Hell's Kitchen who typically represents the little guy against big businesses, many of which are owned by Daredevil's nemesis, the crime boss Kingpin.
As a youth, Matt pushed an elderly man out of the path of an out of control truck. A radioactive liquid splashed out of the truck and hit Matt in the eyes, permanently blinding him. While he lost his sight, the radioactive material significantly heightened his other senses. His acute sense of hearing gives him an almost "radar sense" that allows him to essentially "see" everything in his vicinity – and not just in front of him, but 360ᵒ around him.
Dubbed "The Man Without Fear," Daredevil uses his powers for good. Not everyone in Hell's Kitchen, however, is in favor of an all-seeing being.
Last year, the owners of an apartment building in Hell's Kitchen installed a Latch smart lock on their property. The lock was unlocked using a smartphone, and granted the tenants access to the lobby, elevator and mail room.
In addition to granting tenants access, the Latch app also collected and stored user information, including their GPS location. This data is then shared with the landlord, and if the building is sold, the data may also be shared with the new owners.
In response, five tenants sued the landlord claiming the Latch app rose to the level of harassment, was an invasion of privacy, and was simply inconvenient. Mary Beth McKenzie, a 72-year-old artist and resident of the building, voiced her concerns over the keyless entry to The New York Post, saying, "What happens if your phone dies? I don't want to be stuck on the street and I don't want to be surveilled." She feels that the smart locks are "a form of harassment."
McKenzie also told CNET that Tony Mysak, her 93-year-old husband, wasn't capable of using a smartphone and got trapped inside the building after the new smart locks were installed.
Before going to trial, the tenants and the landlord reached a monumental settlement: the landlord agreed to give the tenants physical keys to the building. After reaching the agreement, Charlotte Pfahl, a 67-year-old who has lived in the building for 45 years, also spoke to the New York Post, saying, "We are relieved that something as simple as entering our home is not controlled by an internet surveillance system and that because we will now have a mechanical key they will not be tracking our friends and our family."
The settlement is considered a significant victory for tenants' rights by sending the message that tenants should not be forced to give up personal data in exchange for access to their homes.
I wouldn't have been concerned about the keyless entry system because I learned to pick locks at a young age. It's a skill that's really opened a lot of doors for me.
The following two tabs change content below.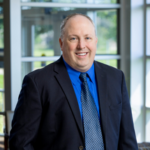 Elder Law and Estate Planning Attorney
at
McCarty Law LLP
Hoping to follow in his father's footsteps from a young age, Reg's practice primarily consists of advising individuals on estate planning, estate settlement and elder law matters. As Reg represents clients in matters like guardianship proceedings and long-term care admissions, he feels grateful to be able to offer families thorough legal help in their time of need.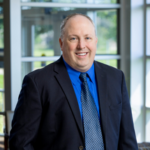 Latest posts by Reg P. Wydeven (see all)