This year our family went to San Francisco over Spring Break. We made some truly awesome memories: we visited Alcatraz, we went to Fisherman's Wharf and Pier 39, we rode on trolleys and we spent an unbelievable day with my cousin by taking a boat ride on the bay followed by dinner at her yacht club.
We also had some events we'd love to forget. After spending 4½ hours on the runway in Chicago, our plane had to turn around because our flight got canceled due to snow. We then spent the next 13 hours waiting in lines to have our flight be rescheduled for three days later and to get some of our luggage back. While waiting in line, we were all on our phones trying to cancel hotel reservations in San Francisco, find hotel reservations in Chicago, and reschedule tours we were going to miss.
Once we got to San Francisco, it was great to feel the warm weather. Very warm weather. Unseasonably warm weather. Hearing all the horror stories of the freezing wind in the City by the Bay, I dressed for Wisconsin weather. That was a poor choice on the 85 degree, windless day we chose to take a bicycle tour up several hills and over the Golden Gate Bridge.
My sweating, chafed, and badly sunburned body, along with the unprecedented burning in my thighs and lungs, put me in a rather foul mood. My attitude was not improved by having to constantly slam on the brakes and swerve to avoid running over completely oblivious pedestrians weaving randomly in my path while taking selfies.
On a good day, I would have been highly annoyed with these people. On this particular day, I wanted to hit them with folding chairs like a professional wrestler. While I joke about wanting to kill people taking selfies, tragically, some folks do for real.
Phuket International Airport in Thailand has recently become a popular destination for selfies. Visitors to the adjacent Mai Kho beach, known as "Unseen Phuket," can stand in the sand as planes descend to land on the nearby runways. Thousands of tourists have taken selfies with gigantic jets looming in the background.
According to the Bangkok Post, authorities are concerned about the potential safety risks the tourists pose to the pilots and airplanes, so they are developing a new safety zone near the runway. Phuket's deputy airport chief Wichit Kaeothaithiam told the paper, "People and tourists will not be allowed to enter this area to take photos." He warned anyone living or staying within 9 kilometers of the airport against flying drones or shining lights at the incoming planes.
These new rules were established under the Air Navigation Act, and carry with them stiff penalties. Violators could face fines of up to 40,000 baht (which is about $1,250), a jail sentence of up to 20 years, or the country's maximum punishment. According to Kaeothaithiam, "The maximum penalty is the death sentence."
Even if the Thai government doesn't execute people who take selfies, they may take care of that themselves. According to a study from the Journal of Family Medicine and Primary Care, since 2011, 259 people died across the globe while taking selfies. The vast majority of them were men under the age of 30.
So if you're taking a selfie, please be conscious of your surroundings and other people around you. Or maybe just put your phone down and enjoy the sights. Either way, get the heck out of my way if I'm biking up hill on an 85 degree day in a sweatshirt and cargo pants.
The following two tabs change content below.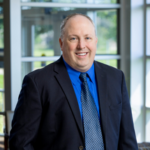 Elder Law and Estate Planning Attorney
at
McCarty Law LLP
Hoping to follow in his father's footsteps from a young age, Reg's practice primarily consists of advising individuals on estate planning, estate settlement and elder law matters. As Reg represents clients in matters like guardianship proceedings and long-term care admissions, he feels grateful to be able to offer families thorough legal help in their time of need.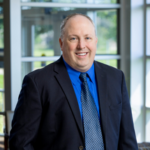 Latest posts by Reg P. Wydeven (see all)