As a kid, I was a Cub Scout, which is the Boy Scouts' junior varsity. We learned arts and crafts and how to better our community. After a few years, we became Webelos, the highest level of Cub Scouts. And we got a new leader: Lee Hammen.
Mr. Hammen was the longtime naturalist and head of the 1,000 Islands Environmental Center in Kaukauna. Under his tutelage, we learned to identify different species of trees and other foliage and to recognize different animals and their tracks. Instead of tying knots and painting pinewood derby cars, we were now learning how to catch crayfish and which berries and mushrooms were poisonous. I felt like Rambo.
Now girls can have that same experience, and the Girl Scouts are not happy about it.
Last fall, the Boys Scouts of America announced that younger girls would be allowed to join the Cub Scouts and that older girls could join the Boy Scouts. "The historic decision comes after years of receiving requests from families and girls," Boy Scouts of America said in a statement. The BSA said that, in part, the move was intended to help busy families consolidate programs for their children.
In response, Girl Scouts USA President Kathy Hopinkah Hannan sent a strongly-worded letter to BSA, claiming the decision to include girls was "a potentially dangerous and bad idea," citing research supporting "single gender programming," which says that girls learn best in an all-girls environment when it comes to scouting. She also accused the BSA of including girls as a means of increasing membership, which has been steadily declining. She compared the move to a "corporate hostile takeover."
To further encourage girls to join the Boy Scouts, in May, the organization announced it was dropping the word "Boy" from its name and starting in 2019, it would now be known as Scouts BSA. So last week, GSUSA Do-si-do-ed right to federal court, filing a trademark infringement lawsuit against BSA in Manhattan.
According to GSUSA, BSA "does not have a right under either federal or New York law to use terms like scouts or scouting by themselves in connection with services offered to girls, or to rebrand itself as 'the Scouts.'" The suit asserts that only GSUSA has "the right to use the Girl Scouts and Scouts trademark with leadership development services for girls."
The lawsuit further alleges that the new name will "cause confusion among the public, damage the goodwill of GSUSA's Girl Scouts trademarks, and erode its core brand identity." GSUSA claims it has already been damaged by the name change, saying that "throughout the country, families, schools and communities have been told that GSUSA and BSA have merged, or even that GSUSA no longer exists," and that parents interested in GSUSA have "mistakenly signed up for the new girls' programs offered by BSA."
The lawsuit seeks an injunction against trademark breaches and monetary damages.
BSA says it is reviewing the lawsuit "carefully." It released a statement saying, "We applaud every organization that builds character and leadership in children, including the Girl Scouts of the USA, and believe that there is an opportunity for both organizations to serve girls and boys in our communities."
It's too bad that things have gotten so hostile between two such historic organizations. I think the only way things could be worse would be if the Boy Scouts announced they would be selling cookies.
I hope you and your families have a blessed Thanksgiving!
The following two tabs change content below.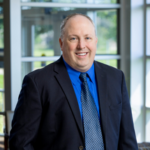 Elder Law and Estate Planning Attorney
at
McCarty Law LLP
Hoping to follow in his father's footsteps from a young age, Reg's practice primarily consists of advising individuals on estate planning, estate settlement and elder law matters. As Reg represents clients in matters like guardianship proceedings and long-term care admissions, he feels grateful to be able to offer families thorough legal help in their time of need.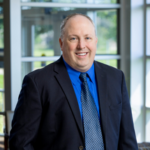 Latest posts by Reg P. Wydeven (see all)