Over the last two weeks, I've written about both musicians' and authors' concerns over the increased use of artificial intelligence to create new music and literary works. They are worried about their talents being used to create new works that they are not being compensated for.
Well, if authors can take any comfort in the increased use of AI, it's that many people may be doing a lot more reading soon.
Hollywood actors and screenwriters are currently in a strike against the multi-billion-dollar U.S. movie and television industry over disputes in their compensation, benefits and job protection, but they're also striking over the use of artificial intelligence in the entertainment industry. It's the first time since 1960 that both unions have been on strike at the same time.
The Writers Guild of America (WGA) began its strike on May 2, 2023, while the Screen Actors Guild-American Federation of Television and Radio Artists (SAG-AFTRA) began on July 13. As a result, the production of most movies and television shows worldwide has been halted.
Actors are concerned that their image and voice likenesses will be replaced by a computer. For example, AI was used to make Harrison Ford appear younger in "Indiana Jones and the Dial of Destiny." The same technology was used to have younger versions of Carrie Fischer and Mark Hamill appear in "Star Wars" properties, albeit Lucasfilm did it with the actors' consent (or in Carrie Fischer's case, her family's).
SAG-AFTRA released a characterization of the Alliance of Motion Picture and Television Producers, which the AMPTP called a deliberate distortion, saying, "We want to be able to scan a background performer's image, pay them for a half a day's labor, and then use an individual's likeness for any purpose forever without their consent." The union's statement continued, "We also want to be able to make changes to principal performers' dialogue, and even create new scenes, without informed consent. And we want to be able to use someone's images, likenesses, and performances to train new generative AI systems without consent or compensation."
The concern is that studios will no longer hire "extras," or background, uncredited actors in scenes, such as those passing by on the street or at an adjacent table in a restaurant. Actors fear that these roles will be filled by computer-generated people.
On the writers' side, the WGA wants to be able to use AI to help them with stories, but they do not want it to affect the credits that are essential to how they are compensated. The guild wants to prevent AI-generated storylines or dialogue from being regarded as "literary material," a term in their contracts used to describe scripts or screenplays. In other words, they don't want to see an Oscar or Emmy go to a computer.
The studios emphasized that writers' contracts currently provide that any "corporate or impersonal purveyor" of literary is not a screenwriter. "Only a 'person' can be considered a writer," the AMPTP said. "AI-generated material would not be eligible for writing credit."
While this is reassuring, writers still fear that movies or television shows could still use AI to generate screenplays or scripts that would simply go uncredited, putting them out of a job.
I thought I would try using AI to create a humorous ending to this article. After feeding ChatGPT many of my prior columns, however, the software indicated it had no funny source material to work from to generate any jokes.
The following two tabs change content below.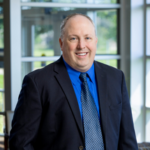 Elder Law and Estate Planning Attorney
at
McCarty Law LLP
Hoping to follow in his father's footsteps from a young age, Reg's practice primarily consists of advising individuals on estate planning, estate settlement and elder law matters. As Reg represents clients in matters like guardianship proceedings and long-term care admissions, he feels grateful to be able to offer families thorough legal help in their time of need.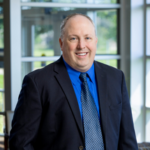 Latest posts by Reg P. Wydeven (see all)