Back to School Checklist for 2023
It's that time of year again – back to school. While you might be picking up things like computers and dorm supplies for your college student, some back-to-school necessities that few parents think about, however, are the ones with legal ramifications.
Many high school seniors and most kids heading off to college are over the age of 18 or soon will be. As adults, they are now their own person. And as their parents, you no longer have the right to make decisions for them once they turn 18. In fact, you don't even have a right to talk to their doctors or have access to their information.
With that in mind, here are a few "school supplies" you don't want your college student to leave home without:
Healthcare Power of Attorney
Once your child turns 18, you can't legally make medical decisions for them should they become incapacitated. However, a healthcare power of attorney would allow you to see your child's medical records and make informed decisions in the unfortunate event your child would become incapacitated.
If you don't have this document already in place, you will have to go to court to be appointed as a guardian to make decisions regarding your child's treatment.
Durable Financial Power of Attorney that includes a HIPAA Release
While a healthcare power of attorney allows you to make medical decisions for your child, a durable financial power of attorney covers just about everything else in case you should ever need it.
This document allows you to access your child's bank accounts, sign a lease, pay bills, apply for financial aid, sign tax returns, and handle just about any other financial issue that may come up.
In addition, in the (terrible) event that your child is in the hospital but is not incapacitated, nurses and doctors legally can't share certain medical information with you because of state and federal privacy laws, like HIPAA. Having a HIPAA release in the durable financial power of attorney will make this a non-issue and allow you to get the information you need faster and more efficiently.
In-State Tuition and Financial Aid Forms
This one may seem like a given, but you'd be surprised how many college students leave without these forms in place. Make sure they don't lose their seat in any classes by having tuition and financial aid taken care of before they leave for campus.
Cohabitation and Sublease Agreements
When young adults live with friends, things can get messy. We know it's uncomfortable to ask a roommate to sign a cohabitation agreement, but it can be even more uncomfortable for your child to be in a legal situation with their friend.
Having this agreement in place will help your student and their friends navigate problems like rent, splitting bills and food, and figuring out who's responsible for any damage from things like accidents and parties.
In addition, if your child studies abroad for a semester or is home for the summer, they may sublet their agreement. Likewise, it's a great idea to have an agreement in place to cover this situation.
Our estate planning attorneys are always ready to answer your questions and can help prepare healthcare and financial powers of attorney for your college student. For lease agreement questions, our business attorneys are ready to help.
The following two tabs change content below.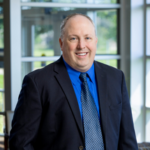 Elder Law and Estate Planning Attorney
at
McCarty Law LLP
Hoping to follow in his father's footsteps from a young age, Reg's practice primarily consists of advising individuals on estate planning, estate settlement and elder law matters. As Reg represents clients in matters like guardianship proceedings and long-term care admissions, he feels grateful to be able to offer families thorough legal help in their time of need.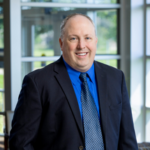 Latest posts by Reg P. Wydeven (see all)