I caught a 'Simpsons' rerun the other night featuring Bart creating an online comic strip called 'Angry Dad.' The cartoon mirrors Homer's real life anger issues and quickly became the single most popular non-pornographic website of all time, making it "the 10th trillionth overall."
While hilarious, the joke reinforces the fact that adult content is everywhere on the internet, and unfortunately, very easily accessible. Most websites (so I'm told) go by the honor system: they ask a viewer to click a button verifying they are 18 before granting access to content.
To combat this problem, in June, Texas Gov. Greg Abbott signed into law a bill requiring pornographic websites to have an age verification process in place before viewers could enter the site. The measure also requires sites to post a health warning about the alleged psychological dangers of viewing porn, as well as the number to a helpline for people with mental health and substance abuse issues.
However, a day before the law was set to take effect, U.S. District Judge David Ezra blocked it, holding it violates First Amendment free speech rights and is too vague. His ruling was a significant victory for the Free Speech Coalition, an adult entertainment industry trade association that filed the lawsuit, and prevents the state attorney general, the defendant in the case, from enforcing the law.
Ezra held the age verification component in the law "is constitutionally problematic because it deters adults' access to legal sexually explicit material, far beyond the interest of protecting minors." It also raises privacy concerns, as one of the two methods allowed for age verification under the law is through government-issued ID. Ezra said that because the government is not required to delete data regarding access, "People will be particularly concerned about accessing controversial speech when the state government can log and track that access."
"In effect, the law risks forcing individuals to divulge specific details of their sexuality to the state government to gain access to certain speech," Ezra added. "Given Texas's ongoing criminalization of homosexual intercourse, it is apparent that people who wish to view homosexual material will be profoundly chilled from doing so if they must first affirmatively identify themselves to the state," the ruling said.
Ezra also expressed concerns over the deterring effects caused by the threats of exposing sensitive information through potential leaks or hacks. Finally, he held that the proposed law's warning requirement appears sanctioned by Texas Health and Human Services, it's not apparent that the agency has announced such findings.  He said, the "state provides virtually no evidence that this is an effective method to combat children's access to sexual material" and that the warnings include language that most minors would not understand.
The Lone Star State is the seventh to pass legislation requiring age verification since Louisiana adopted a similar measure in June of 2022. Arkansas, Montana, Mississippi, Utah and Virginia all passed similar bills, all by lopsided margins in both red and blue states. Utah and Arkansas' measures passed unanimously.
Like Louisiana's law, Texas' would apply to websites where one-third of the content is considered pornographic. Social media sites would not be subject to the new law, however, because less than one-third of their content is sexual material. Running image searches on search engines also wouldn't be restricted.
Accordingly, Ezra held that the law "nominally attempts to prevent minors' access to pornography, but contains substantial exemptions, including material most likely to serve as a gateway to pornography use."
The attorney general's office filed a notice of appeal with the Fifth Circuit U.S. Court of Appeals in Louisiana and vows to keep voters abreast of the case.
The following two tabs change content below.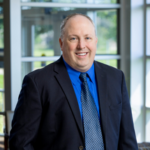 Elder Law and Estate Planning Attorney
at
McCarty Law LLP
Hoping to follow in his father's footsteps from a young age, Reg's practice primarily consists of advising individuals on estate planning, estate settlement and elder law matters. As Reg represents clients in matters like guardianship proceedings and long-term care admissions, he feels grateful to be able to offer families thorough legal help in their time of need.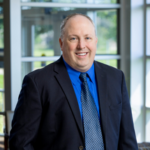 Latest posts by Reg P. Wydeven (see all)