This is a great time of year. Spring is on the way and it's the NBA playoffs. While I'm concerned about Giannis' back, I love the Bucks' chances this year. I also enjoy watching TNT's studio analysts – Ernie Johnson, Charles Barkley, Kenny Smith and, of course, Shaquille O'Neal. And if you can't get enough of Shaq's hijinks at halftime, he's in just about every other commercial.
Shaq currently hawks dozens of products, including a sleep apnea mask, Muscle Milk, Dove for Men, JC Penney, Macy's, vitaminwater, Gold Bond, Buick, Icy Hot, and Epson printers. There was even an internet prank about a Shaquille O'Neal home pregnancy test – because he endorses so many products, many people believed it was real.
After promoting so many different items, one of them was bound to be problematic.
Shaq was named as a defendant in a class action lawsuit against FTX founder Sam Bankman-Fried, along with numerous other celebrity spokespeople, including Tom Brady and Larry David. FTX (short for "Futures Exchange"), formerly operated a cryptocurrency exchange and crypto hedge fund.
Bankman-Fried and Gary Wang founded the company in 2019, and, at its peak in July of 2021, had over one million users and was the third-largest cryptocurrency exchange by volume. In November of 2022, however, FTX filed for Chapter 11 bankruptcy.
The lawsuit filed in the Southern District of Florida, accuses Bankman-Fried, O'Neal and the other celebrity endorsers of defrauding investors. According to Adam Moskowitz, the attorney leading the class action, FTX shuffled customer money between affiliated entities, using new investor funds and loans to pay interest on old ones in an attempt "to maintain the appearance of liquidity."
"FTX were geniuses at public relations and marketing, and knew that such a massive Ponzi scheme — larger than the Madoff scheme — could only be successful with the help and promotion of the most famous, respected, and beloved celebrities and influencers in the world," Moskowitz told CBS.
Shaq has denied being involved in FTX beyond his sponsorship deal. "A lot of people think I'm involved, but I was just a paid spokesperson for a commercial," he told CNBC.
While FTX's collapse is tragic for its investors, the suit has an interesting legal twist involving Shaq – he is the only defendant in the class-action lawsuit who has not been served. As a result, attorneys filed a motion to request permission to serve him electronically.
According to court filings, a process server attempted to serve Shaq dozens of times at both his Texas and Georgia residences, and via mail to both the residences and his offices in Atlanta, where he appears on "Inside the NBA." As a result, attorneys requested they be allowed to serve Shaq via direct message on his Twitter and Instagram pages, claiming that Texas law allows for electronic service in certain circumstances.
District Judge K. Michael Moore, denied the motion, though, finding that, "Plaintiffs could, but did not, move to serve Defendant O'Neal under Florida law." He added, "Plaintiffs cite two cases, neither of which are binding in this district, where a court permitted service under the laws of another state."
After the ruling, plaintiffs' attorneys released a statement saying, "We have process servers right now, outside the TNT studios in Atlanta and they are trying to get to Shaquille O'Neal, but security is not letting them in. We will try every avenue to get Shaq served, while he broadcasts the playoffs this week."
At 7'1" and 325 pounds, it's hard to believe that Shaq can elude these guys.
The following two tabs change content below.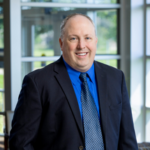 Elder Law and Estate Planning Attorney
at
McCarty Law LLP
Hoping to follow in his father's footsteps from a young age, Reg's practice primarily consists of advising individuals on estate planning, estate settlement and elder law matters. As Reg represents clients in matters like guardianship proceedings and long-term care admissions, he feels grateful to be able to offer families thorough legal help in their time of need.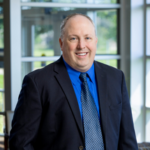 Latest posts by Reg P. Wydeven (see all)