I recently wrote about the Transportation Security Administration defining peanut butter as a liquid. As such, passengers are only allowed to bring 3.4 ounces of the delicious spread onto flights. But, this isn't the first time a branch of the government controversially defined food.
The U.S. Department of Agriculture defines a sandwich as "a meat or poultry filling between two slices of bread, a bun, or a biscuit." The definition is found in its Food Standards and Labeling Policy Book. The book lists hot dogs and hamburgers as examples of "sandwich-type products" when laying out inspection policies for pre-packaged dinners.
Using the USDA's definition, there is a great internet debate about whether a hot dog is actually a sandwich. Some argue that a hot dog is the epitome of a sandwich, as it is meat on a bun. However, others claim that because the bun is connected, the wiener is not between two pieces of bread.
If that's true, Subway's main dish would also not be a sandwich, as their bread is not cut into two. But few people would argue that a submarine sandwich isn't a sandwich.
Thankfully, California ended the longtime debate after its tax law recognized a hot dog as a sandwich. The law references "hot dog and hamburger sandwiches" served from "sandwich stands or booths." The late Ruth Bader Ginsburg even weighed in on the matter. In 2018, on The Late Show with Stephen Colbert, she ruled that a hot dog is a sandwich.
While the USDA defined a sandwich, it would not go so far as lumping a burrito into the category. Like a hot dog, the Department defines burritos or fajitas as "sandwich-like products" so long as the strips of meat in question come bundled in a tortilla.
However, a Massachusetts court held that a burrito is not a sandwich. In 2006, a Panera Bread in Shrewsbury sued their landlord, White City Shopping Center, for allowing a Qdoba to open up shop next door. Panera felt the move violated their lease agreement due to a clause that prohibited the strip mall from renting to other sandwich restaurants. Jeff Ackerman, owner of the Qdoba franchise group, told The Boston Globe, "We were surprised at the suit because we think it's common sense that a burrito is not a sandwich."
The Worcester County Superior Court agreed. Justice Jeffrey A. Locke cited the dictionary when ruling that Qdoba moving in did not violate Panera's lease. "The New Webster Third International Dictionary describes a 'sandwich' as 'two thin pieces of bread, usually buttered, with a thin layer (as of meat, cheese, or savory mixture) spread between them,'" he said. "Under this definition and as dictated by common sense, this court finds that the term 'sandwich' is not commonly understood to include burritos, tacos, and quesadillas."
New York, however, is willing to call just about anything a sandwich so long as they can be taxed. A bulletin outlining the state's tax policy states, "Sandwiches include cold and hot sandwiches of every kind that are prepared and ready to be eaten, whether made on bread, on bagels, on rolls, in pitas, in wraps, or otherwise, and regardless of the filling or number of layers. A sandwich can be as simple as a buttered bagel or roll, or as elaborate as a six-foot, toasted submarine sandwich."
When asked why the bulletin contained so many examples of sandwiches, officials claimed when they were writing the definition, they were on a roll.
The following two tabs change content below.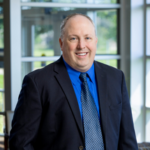 Elder Law and Estate Planning Attorney
at
McCarty Law LLP
Hoping to follow in his father's footsteps from a young age, Reg's practice primarily consists of advising individuals on estate planning, estate settlement and elder law matters. As Reg represents clients in matters like guardianship proceedings and long-term care admissions, he feels grateful to be able to offer families thorough legal help in their time of need.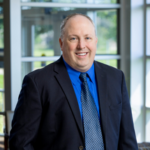 Latest posts by Reg P. Wydeven (see all)