Wagering on Pro Wrestling? You Bet!
When I was a kid, I was a huge fan of professional wrestling. While I conceded that matches were choreographed or even scripted, I hated it when people referred to wrestling as "fake" because you can't pretend to be thrown off the top of a 15-foot tall cage onto a table.
In the 1980s, Hulk Hogan was the king of pro wrestling. The world champ was in movies and cartoons, and his likeness was found on action figures, lunch boxes and even ice cream sandwiches.
By the mid-1990s, however, Hulkamania was beginning to fade. Hogan left the WWF for the WCW, a well-respected, but far less popular promotion. The move temporarily gave his career a boost, but after 15 years, America was ready for a change.
And we got one. At the WCW's 1996 Bash at the Beach, Scott Hall and Kevin Nash, two other newcomers who had also recently defected from the WWF, challenged President Eric Bischoff to a 3-way match against the promotion's best wrestlers. The bad guys, who refused to identify the third member of their team, ended up facing Sting, Lex Luger, and Randy "Macho Man" Savage, three legendary good guys.
As Macho Man lay helpless in the ring after taking a beating, the Hulkster rushed out of the locker room and joined the fracas. But then the unthinkable happened – instead of helping his former comrade-in-arms, Hogan used his famous leg-drop on Savage. Stunning the crowd, Hulk "turned heel," and joined Hall and Nash in forming the New World Order, a stable of bad guys.
As the trio posed in the ring, boos rained down on them, followed by garbage. Little boys were seen visibly weeping, grown men were cursing, and the entire crowd was filled with rage. It was the most shocking turn of events in the history of pro wrestling, it reinvigorated Hogan's career, and the WCW surpassed the WWF in popularity.
Not even the most degenerate gambler would have ever bet on the beloved Hulk Hogan becoming a bad guy. Which is why it's shocking to learn that the WWF, now known as the WWE, is pursing the legalization of wagering on its matches.
The promotion is reportedly negotiating with state gambling regulators in both Colorado and Michigan to legalize betting its high-profile matches. This is surprising, given that the outcomes of all matches are predetermined.
To convince regulators that wagering on scripted matches is safe, WWE executives have pointed to betting on the Academy Awards as precedent. While most states do not allow it, betting on the Oscars is legal and available through some sports betting applications, such as FanDuel and DraftKings.
After Oscar votes are tallied, the results are kept secret and have been traditionally held under lock-and-key by major accounting firms, like Earnst and Young or Price Waterhouse, until the winners are revealed during the awards ceremony. WWE officials are purportedly working with Earnst and Young, now known as EY, to secure scripted match results in the hopes it will convince regulators there's no chance of them being leaked to the public.
Even if gambling on wrestling matches is allowed, the process of setting odds for matches remains to be seen.
The WWE hopes that betting on matches will introduce pro wrestling to a whole new set of fans and result in existing fans looking at the sport in a new light.
While I can't imagine gambling on scripted matches would ever be allowed, when it coms to surprises, I've learned to never count pro wrestling out.
The following two tabs change content below.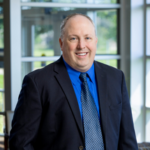 Elder Law and Estate Planning Attorney
at
McCarty Law LLP
Hoping to follow in his father's footsteps from a young age, Reg's practice primarily consists of advising individuals on estate planning, estate settlement and elder law matters. As Reg represents clients in matters like guardianship proceedings and long-term care admissions, he feels grateful to be able to offer families thorough legal help in their time of need.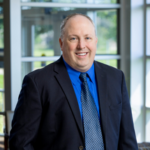 Latest posts by Reg P. Wydeven (see all)