A week before I started my senior year of high school, pop culture felt a seismic shift – Vanilla Ice's "Ice Ice Baby" was released. It became the first hip hop song to top the Billboard charts and his album, 'To the Extreme,' became the fastest selling hip hop album of all time, spending sixteen weeks at #1 and selling 15 million copies.
In the hit, Ice raps about growing up on the streets of Miami. His lyrics reference gunshots, dope fiends, Lamborghinis, and hot girls "wearing less than bikinis." To reinforce his gangster background, Ice's record label released a biography claiming he was a Team Honda national motocross champion with thousands of trophies. He also allegedly attended Miami's Palmetto High School alongside Luther Campbell of 2 Live Crew, a controversial rapper.
After his meteoric rise, the Miami Herald dug into his past and published an exposé on Ice. It turns out his real name is Rob Van Winkle, which does not have quite the same ring to it. While he was a Texas motocross champion, it was only on a small regional circuit.
Finally, and most damaging, he wasn't from the mean streets of Miami. While he spent a little time there as a child, he went to high school in Farmers Branch, a suburb of Dallas. To gain street cred, Ice created a persona that didn't represent who he truly was, a common tactic in the rap game.
Because many rappers portray themselves as living in a world of guns, drugs, money and scantily clad women, if they are at all suspected of a crime, many assume they are guilty. For this reason, California passed a law preventing the use of rap personas against defendants in court.
Assembly Bill 2799, which went into effect on January 1, requires "a court, in a criminal proceeding where a party seeks to admit as evidence a form of creative expression, to consider specified factors when balancing the probative value of that evidence against the substantial danger of undue prejudice."
On September 30, 2022, Governor Gavin Newsom signed the measure, which is also known as the Decriminalizing Artistic Expression Act, while surrounded by rap artists Meek Mill, Too $hort, E-40, Killer Mike, YG, Ty Dolla $ign, and Tyga. The law is intended to address the problem of introducing racial stereotypes and bias into criminal proceedings by allowing rap videos and lyrics into evidence.
For the first time, a court has used the new legislation to overturn a murder conviction. In 2019, Travon Venable Sr. of San Bernadino was charged in connection with a 2014 drive-by shooting that killed one person and wounded another.
During the trial, prosecutors introduced into evidence a rap video featuring Venable's younger brother, "Young Trocc." Venable could be seen in the video holding a rifle with an extended magazine. Despite having an alibi of being at home with his aunt on the day of the shooting, Venable was convicted of first-degree murder and sentenced to a total of 129 years to life.
The appellate court, however, overturned his conviction, ruling that the admission of the rap video "did not comply with the new requirements for admission of creative expression." They further held, "there's also substantial concern that admitting the evidence may have had the precise effects the Legislature sought to avoid."
When Venable approached his attorney, Joshua Siegel, to see if he could help with the case, he purportedly replied, "If there was a problem, yo, I'll solve it."
The following two tabs change content below.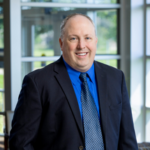 Elder Law and Estate Planning Attorney
at
McCarty Law LLP
Hoping to follow in his father's footsteps from a young age, Reg's practice primarily consists of advising individuals on estate planning, estate settlement and elder law matters. As Reg represents clients in matters like guardianship proceedings and long-term care admissions, he feels grateful to be able to offer families thorough legal help in their time of need.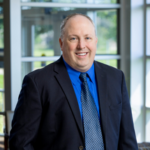 Latest posts by Reg P. Wydeven (see all)