The Face that Launched 100 Movies
A few weeks ago, I wrote about Mariah Carey trying to trademark the name 'Queen of Christmas.' The singer feels she's earned the moniker, as 'All I Want for Christmas Is You' is one of the most popular Christmas carols of all time.
If Mariah Carey is the Queen of Christmas for having a huge hit song, then Bruce Willis must be the King of Christmas for starring in the greatest Christmas movie of all time: 'Die Hard.' Willis plays down-on-his-luck New York cop John McClane, who flies to L.A. to spend the holidays with his wife, appropriately named Holly.
Holly took a job on the west coast, and works in Nakatomi Plaza, a cutting-edge skyscraper in downtown Los Angeles. McClane foils German thief Hans Gruber's attempt to steal $600 million of bearer bonds locked in the tower's vault.
Not only is it the greatest Christmas movie, 'Die Hard' is one of the overall greatest movies ever. The blockbuster spawned four sequels, with the last being 2013's 'A Good Day to Die Hard.' The story focused on McClane and his son, and set the stage for more McClane flicks.
Rumors about 'Die Hard 6' started circulating after 'A Good Day' was released. A tentative title was 'Old Habits Die Hard,' which sounds awesome. In 2015, 20th Century Fox announced the next installment would be happening and would be called simply 'McClane,' and was intended to be released in 2018 to coincide with the 30th anniversary of the original film.
After Disney bought Fox, however, the project was shelved. Then, earlier this year, Willis' family released a statement indicating the 67-year-old actor suffers from aphasia, a cognitive disorder that affects a person's ability to communicate and often develops in individuals who have suffered strokes. Willis' subsequent retirement from acting essentially eliminated the possibility of another sequel.
Or did it?
Last month it was reported that Willis agreed to sell the rights to his likeness to Deepcake, a company specializing in artificial intelligence. The company uses software known as 'deepfake technology' to create a digital twin of Willis who will purportedly appear in films.
Movie studios have previously used deepfake technology to create digital versions of actors. After James Earl Jones retired from acting, he sold the rights to his voice to Respeecher, a Ukrainian AI company that creates dialogue using archival video. As a result, Jones' famous baritone was recreated to voice Darth Vader in the Disney+ series 'Kenobi.'
If true, Willis would be the first big-name star to formally sell the rights to his entire likeness in perpetuity. In a statement published on Deepcake's website, Willis said:
"I liked the precision of my character. It's a great opportunity for me to go back in time. The neural network was trained on content of 'Die Hard' and 'Fifth Element,' so my character is similar to the images of that time. With the advent of the modern technology, I could communicate, work and participate in filming, even being on another continent. It's a brand new and interesting experience for me, and I am grateful to our team."
Willis has reportedly previously collaborated with Deepcake on a Russian phone commercial in 2021. The ad featured a digital version of Willis created via artificial intelligence.
However, after the announcement, Willis's agent denied the report, saying, "Please know that Bruce has no partnership or agreement with this Deepcake company."
So, we'll have to wait and see. Like John McClane, here's hoping his movie franchise lives up to the name 'Die Hard.'
The following two tabs change content below.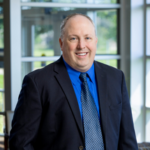 Elder Law and Estate Planning Attorney
at
McCarty Law LLP
Hoping to follow in his father's footsteps from a young age, Reg's practice primarily consists of advising individuals on estate planning, estate settlement and elder law matters. As Reg represents clients in matters like guardianship proceedings and long-term care admissions, he feels grateful to be able to offer families thorough legal help in their time of need.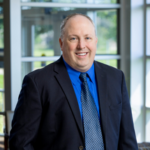 Latest posts by Reg P. Wydeven (see all)