In our kitchen cupboard, we have a plastic crate containing about 134 charging cords for various electronic devices, such as phones, tablets, speakers, digital cameras, watches and video games. The vast majority of the cords are for devices that we no longer have, but I'm terrified of throwing them away in case we ever need them in the future.
Well, Europeans may soon not have to worry about keeping a myriad of different chargers.
Earlier this month, the European Parliament approved a measure that would require all cellphones and other small handheld electronic devices sold in the European Union to use the same USB Type-C charging port. As a result, Europeans would no longer have to use different chargers for different devices, regardless of the manufacturer.
Parliament passed the proposal by a 603-13 vote, with eight abstentions. The bill will officially become a law if it is now approved by the European Environmental Council, which it is expected to do at its meeting on October 24.
If adopted, the bill would mandate that a USB Type-C charging port be used for new cellphones, tablets, digital cameras headphones/headsets, handheld videogame consoles, portable speakers, e-readers, keyboards, mice and earbuds. Also, charging speed would be regulated, so all devices will charge at the same fast speed regardless of which charger is used.
The new rules are scheduled to go into effect by the end of 2024. The proposal would also require laptop manufacturers to use a universal charging port, however, those mandates would not be required until 2026.
"The common charger will finally become a reality in Europe," read a statement by Alex Agius Saliba, the Parliament's rapporteur, a person appointed to report on the governing body's proceedings. "We have waited more than 10 years for these rules, but we can finally leave the current plethora of chargers in the past."
The transition to a universal charger in Europe began in 2009 when the European Commission proposed a voluntary agreement with tech manufacturers to reduce the number of cellphone chargers on the market from 30 to three. That agreement expired, however, in 2014.
In addition to annoying consumers for having to find the right cord and taking up lots of space in kitchen cupboards and drawers, they're also bad for the environment. According to a report by the European Commission, each year unused chargers account for 11,000 metric tons of e-waste on the continent and cost 250 million euros.
While Android phones already use USB-C chargers, the law will likely have the biggest impact on Apple, which introduced its Lightning charger for iPhones and iPads in 2012. Experts are predicting the European law could result in Apple switching to a USB-C charger globally for all of its products, as opposed to the huge cost of just changing them for the European market. In recent years, Apple switched over to USB-C chargers for its newer iPads and laptops, such as iMacs and MacBooks.
It's likely America will follow suit. This summer, Senators Elizabeth Warren and Ed Markey from Massachusetts, and Bernie Sanders of Vermont, sent a letter to Commerce Secretary Gina Raimondo, asking for a mandate of universal chargers for electronic devices in the U.S.
While 'Lightning' is a great name for a charger, I think Apple missed a golden opportunity and instead should have called it 'AppleJuice.'
The following two tabs change content below.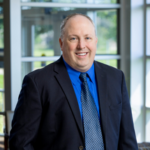 Elder Law and Estate Planning Attorney
at
McCarty Law LLP
Hoping to follow in his father's footsteps from a young age, Reg's practice primarily consists of advising individuals on estate planning, estate settlement and elder law matters. As Reg represents clients in matters like guardianship proceedings and long-term care admissions, he feels grateful to be able to offer families thorough legal help in their time of need.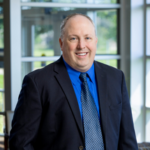 Latest posts by Reg P. Wydeven (see all)