Growing up in the '70s and '80s, a commonly used trope by villains in movies and on TV was hypnotism. The bad guys would pull out a pocket watch and swing it back and forth in front of the face of their intended target. They would then say, "empty your mind, only listen to the sound of my voice and the tick-tock of the watch, and after I count down from three, you will be in a deep trance." And of course, it worked.
Once the victim was in a hypnotic state, they were extremely suggestable, and the antagonist would instruct them to carry out some vile deed or pry sensitive information from them.
Today's kids seem to be hypnotized by their phones, as they are constantly gazing at them, seemingly in a daze. Most of the time, they are staring at TikTok. Aptly-named, the short-form video app is the most downloaded in the world, currently at over 3.5 billion downloads. Its users spend an average of at least a staggering 46 minutes a day on the app.
And just like the bad guys from my childhood, the owners of TikTok are allegedly lulling the app's users into hypnotic states so they can glean private data from them.
TikTok is owned by Chinese company ByteDance. Former President Trump accused ByteDance of being controlled by the Chinese government and was using the app to mine data from users in America. ByteDance responded, however, by swearing that all American data was stored on servers in the U.S.
An explosive report published by Buzzfeed News on June 17, though, leaked audio recordings from internal meetings at ByteDance revealed that although the data is stored here, which engineers in China were able to access – and did so repeatedly from at least September of 2021 through January of 2022. The Buzzfeed report revealed that there were concerns China could use TikTok to "influence Americans' commercial, cultural or political behavior."
As a result, on June 24, Brendan Carr, Commissioner of the Federal Communications Commission, wrote a letter to Tim Cook, the CEO of Apple, and Sundar Pichai, the CEO of Alphabet, which owns Google, enlightening them of ByteDance's activities.
The letter warned the telecommunications juggernauts that, "TikTok is not what it appears to be on the surface. It is not just an app for sharing funny videos or memes. That's the sheep's clothing." Carr wrote, "At its core, TikTok functions as a sophisticated surveillance tool that harvests extensive amounts of personal and sensitive data."
The FCC head continued, "And that's not just a national security problem, but to me it looks like a violation of the terms of the app store." Accordingly, he asked the companies to remove TikTok from their app stores due to security risks. Carr requested the companies respond to the request by July 8 by explaining, "the basis for your company's conclusion that the surreptitious access of private and sensitive U.S. user data by persons located in Beijing, coupled with TikTok's pattern of misleading representations and conduct, does not run afoul of any of your app store policies."
ByteDance officials have vehemently denied any wrongdoing. In a statement to CNBC, a spokesperson said, "TikTok has consistently maintained that our engineers in locations outside of the U.S., including China, can be granted access to U.S. user data on an as-needed basis under those strict controls."
All I know is that if I see videos of men with handlebar mustaches swinging pocket watches back and forth in front of the camera, I'm deleting the app.
The following two tabs change content below.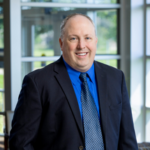 Elder Law and Estate Planning Attorney
at
McCarty Law LLP
Hoping to follow in his father's footsteps from a young age, Reg's practice primarily consists of advising individuals on estate planning, estate settlement and elder law matters. As Reg represents clients in matters like guardianship proceedings and long-term care admissions, he feels grateful to be able to offer families thorough legal help in their time of need.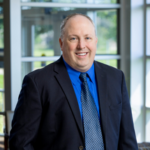 Latest posts by Reg P. Wydeven (see all)