My son got a membership to a golf course this year and has golfed more rounds this summer than I probably have in the last 10 years combined. He's made me proud, as he's inherited my game: he hits the ball a mile, only nowhere near the fairway.
We've had a little trouble finding the right clubs for my son, however, as he's left-handed. If he keeps practicing and gets lucky, maybe he'll end up like another famous lefty, Phil Mickelson.
Mickelson is one of the most successful golfers in history. He won three NCAA individual championships, and 2022 is his 30th year as a professional. During his career, he's earned an estimated $925 million so far on and off the course.
His biggest payday, however, came after joining LIV Golf, a professional tour financed by the Public Investment Fund, the sovereign wealth fund of Saudi Arabia. Mickelson is getting a reported $200 million payment to join the league.
LIV is a reference to the Roman numeral for 54, the score if every hole on a par-72 course were birdied and the number of holes to be played at LIV events. It's sudden emergence and lucrative deals for high-profile golfers has lured several famous golfers to join its ranks. Signing bonuses of $100 million and purses of $25 million for each event have attracted pros including Mickelson, along with Dustin Johnson, Brooks Koepka, Bryson DeChambeau and Sergio Garcia.
"We welcome good, healthy competition," Professional Golfers' Association Tour commissioner Jay Monahan told reporters last month. "The LIV Saudi Golf League is not that. It's an irrational threat, one not concerned with the return on investment or true growth of the game."
So, worried about losing its top talent, the PGA announced in June that it was suspending players who competed in the LIV Golf inaugural event in London, while those who resigned their PGA membership would no longer be eligible to compete in Tour events.
Golfers are accusing the PGA Tour, the DP World Tour (the PGA European Tour) and the governing bodies of the major championships of conspiring to not award Official World Golf Ranking points to LIV players. The 48 players who competed in the first two LIV events were not awarded world ranking points. In addition, the PGA indefinitely suspended more than 20 players who competed in LIV Golf's first two events without first being granted conflicting-event releases.
The PGA's actions have not only drawn the ire of its players, but also the U.S. Department of Justice.
The DOJ has launched an investigation into the PGA Tour's handling of its players and whether it has engaged in anticompetitive behavior. The Department's antitrust division has contacted players' agents to discuss the PGA Tour's bylaws as well as the organization's recent actions related to LIV Golf.
Former PGA great Greg Norman is the CEO of LIV Golf. In February, he wrote a letter to Monahan in response to the PGA's actions. "Surely you jest," he wrote. "You have threatened the players on the PGA Tour, all of whom are independent contractors, with lifetime bans if they decide to play golf in a league sponsored by anyone other than the Tour.
"But when you try to bluff and intimidate players by bullying and threatening them you are guilty of going too far, being unfair, and you likely are in violation of federal law."
We'll have to wait until the end of their investigation to see if the DOJ agrees.
The following two tabs change content below.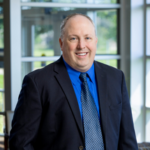 Elder Law and Estate Planning Attorney
at
McCarty Law LLP
Hoping to follow in his father's footsteps from a young age, Reg's practice primarily consists of advising individuals on estate planning, estate settlement and elder law matters. As Reg represents clients in matters like guardianship proceedings and long-term care admissions, he feels grateful to be able to offer families thorough legal help in their time of need.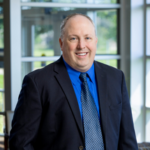 Latest posts by Reg P. Wydeven (see all)