This summer a new biopic on Elvis Presley is being released. Aptly named 'Elvis,' the film explores the complex relationship between the King of Rock'n'Roll, played by Austin Butler, and his longtime manager, Colonel Tom Parker, portrayed by Tom Hanks.
As Cliff Claven from 'Cheers' would say, it's a little-known fact that in 1948, Parker received the honorary rank of colonel in the Louisiana State Militia from Governor Jimmie Davis, a former country singer, in recognition of work Parker did on Davis's election campaign.
Elvis is a cultural icon and despite being dead for 35 years, there are fans out there who believe he's still alive, possibly having been abducted by aliens. There are many sightings in Las Vegas, as Elvis impersonators are a staple in Sin City. But not for long.
Authentic Brand Group is a licensing company that manages the estate of Elvis Presley and oversees the licensing of his likeness. In May, ABG issued a cease-and-desist letter to several Las Vegas chapels, warning them to stop the unauthorized use of "Elvis Presley's name, likeness, voice image, and other elements of Elvis Presley's persona in advertisements, merchandise, and otherwise."
ABG is telling chapels hosting Elvis-themed weddings and having impersonators presiding over nuptials to 'Stop Where You Are.' Obviously, chapels such as Viva Las Vegas/Vegas Weddings, the Elvis Chapel, Elvis Weddings and Las Vegas Elvis Chapel, among others, are 'All Shook Up,' as they have confirmed they have been notified by ABG.
In the letter, the company claims that it has trademarked "Elvis," "Elvis Presley," and "The King of Rock and Roll." According to the letter, if an "infringing chapel" does not comply with the request, ABG would seek legal action, causing chapel owners to shake in their 'Blue Suede Shoes.'
Weddings are a $2 billion a year industry and make up a huge portion of Las Vegas' tourism trade. Clark County promotes Vegas as the "Wedding Capital of the World," as it issued its five-millionth wedding license earlier this year.
"This could be very damaging to our industry," said Melody Willis-Williams, president of Vegas Weddings and Viva Las Vegas Weddings. "Most of us are small businesses, and we're up against a superpower with a lot of money. It could kill us in lawyer fees to fight this." According to Willis-Williams, "Elvis weddings are synonymous with Las Vegas," as evidenced by the King presiding over the recent nuptials of Kourtney Kardashian and Travis Barker. "We keep Elvis alive," she insists.
The cease-and-desist letter comes on the heels of the pandemic, just as Las Vegas wedding chapels have begun to recover. "This couldn't hit at a worse time," claims Clark County Clerk Lynn Goya, who presided over Las Vegas' wedding marketing campaign. "It's not a good thing. It might destroy a portion of our wedding industry." She predicts that, "a number of people might lose their livelihood," and will end up 'Crying in the Chapel.'
Theoretically, ABG could agree to license Elvis' likeness to a chapel, as it licenses out several other celebrity likenesses, such as Marilyn Monroe and Muhammad Ali. The company controls about 50 consumer brands and has several high-profile investors, including Shaquille O'Neal.
But if ABG gets its way, many Elvises will have left the building.
The following two tabs change content below.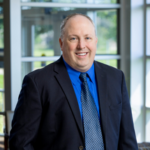 Elder Law and Estate Planning Attorney
at
McCarty Law LLP
Hoping to follow in his father's footsteps from a young age, Reg's practice primarily consists of advising individuals on estate planning, estate settlement and elder law matters. As Reg represents clients in matters like guardianship proceedings and long-term care admissions, he feels grateful to be able to offer families thorough legal help in their time of need.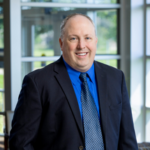 Latest posts by Reg P. Wydeven (see all)