A while back, my son and I watched 'The Raven,' a thriller starring John Cusack as Edgar Allen Poe. In the film, people are murdered in the same fashion as depicted in Poe's writings. While he's initially a suspect, Poe is ultimately cleared and then cooperates with the police to find the real killer.
Like Poe, Nancy Crampton-Brophy is an author whose books often cover topics of lust, infidelity and murder. In one such novel, 'The Wrong Husband,' a woman tries to escape her abusive spouse by hiding in Spain during their anniversary trip. According to her website, the 71-year-old author's stories are about "pretty men and strong women, about families that don't always work and about the joy of finding love and the difficulty of making it stay."
In 2011, however, she wrote an essay entitled, "How to Murder Your Husband." The essay was published on a blog called 'See Jane Publish,' and began by saying, "As a romantic suspense writer, I spend a lot of time thinking about murder and, consequently, about police procedure."
The essay alternated between detailing the advantages and disadvantages of killing an evil husband. "If the murder is supposed to set me free, I certainly don't want to spend any time in jail," Crampton-Brophy wrote. "And let me say clearly for the record, I don't like jumpsuits and orange isn't my color."
While the essay didn't garner much attention at the time, it was thrust into the spotlight after Crampton-Brophy's husband was murdered in 2018.
Crampton-Brophy was married to Daniel Brophy, a chef who taught cooking classes at the Oregon Culinary Institute. On the morning of June 2, 2018, Brophy's students arrived for class only to find him bleeding on the floor next to two 9mm shell casings. The 63-year-old had been shot once in the back and a second time in the chest at close range. There were no signs of forced entry, and Brophy's wallet, still filled with cash and credit cards, was in his possession.
Like Poe in 'The Raven,' Crampton-Brophy immediately became a suspect because of her essay. On the surface, she and Brophy's marriage appeared perfect. They lived in a quiet suburb of Portland, where he raised turkeys and chickens, tended a vegetable garden and made lavish meals for her.
As investigators delved deeper, however, they discovered that the pair struggled with debt, as Crampton-Brophy's self-published novels were not big sellers. They also learned that she stood to inherit more than $1.5 million from his multiple life insurance policies.
The police uncovered that Crampton-Brophy owned a Glock 9mm handgun. They also found an assembly kit she purchased for a "ghost gun," which is an unregistered and untraceable firearm, at a storage facility. When asked about the gun and kit, Crampton-Brophy replied that she bought them for research for a new book. "What I can tell you is it was for writing," she explained. "It was not, as you would believe, to murder my husband."
Finally, while the school had no security cameras, nearby traffic cameras showed Crampton-Brophy's Toyota minivan on city streets near the institute around the time of the shooting.
Unlike Poe, Crampton-Brophy was arrested. Multnomah County Senior Deputy District Attorney Shawn Overstreet claimed she was the only person who had a motive to kill her husband, saying, "It isn't just about money. It's about the lifestyle that Dan couldn't give to her."
After two days of deliberating, a jury found Crampton-Brophy guilty of second-degree murder and she was sentenced to life with a possibility of parole after 25 years. Looks like she better get used to jumpsuits.
The following two tabs change content below.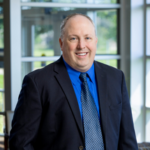 Elder Law and Estate Planning Attorney
at
McCarty Law LLP
Hoping to follow in his father's footsteps from a young age, Reg's practice primarily consists of advising individuals on estate planning, estate settlement and elder law matters. As Reg represents clients in matters like guardianship proceedings and long-term care admissions, he feels grateful to be able to offer families thorough legal help in their time of need.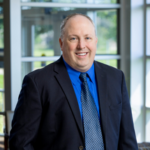 Latest posts by Reg P. Wydeven (see all)