When I was little, 'The Wizard of Oz' would air once a year on TV, usually on a Saturday night. My buddy, Pearl, and I would alternate sleeping over at one another's homes to watch. We would stay up too late, eat lots of sugar, get freaked out by the flying monkeys, and get very little sleep.
The movie is an iconic piece of American cinematic history, and is beloved by millions. Like Trekkies or Star Wars nerds, 'The Wizard of Oz' has its share of rabid fans who pay top dollar for memorabilia.
Other than her ruby slippers, Dorothy's blue gingham dress is probably the most recognizable clothing item from the film. According to a curator at the Smithsonian's National Museum of American History, there were six authenticated dresses worn by then 16-year-old Judy Garland during filming in 1938, each with her name and a wardrobe number written in it.
Garland gave one of the dresses to her friend, Oscar-winning actress Mercedes McCambridge. The pair had much in common – both were extremely successful actresses, yet shared an addiction to drugs and alcohol. While Garland died of an overdose at the age of 47 in 1969, McCambridge went on to become an artist-in-residence in the drama department at Catholic University in Washington, D.C. The school's founder and longtime chairman, Rev. Gilbert V. Hartke, guided actors such as Jon Voight and Henry Gibson, and he helped McCambridge battle her demons.
Ironically, as a result, the actress landed the role of voicing the demon in the classic horror film 'The Exorcist' in 1973. To show him her gratitude, McCambridge gifted Garland's dress to Hartke and the university to be "a source of hope, strength and courage to the students."
Over the last half century, the dress was lost until it was discovered last year. The university then had the dress examined by experts who determined it was worn during the scene where Dorothy is captured by the Wicked Witch of the West in her castle. The dress was valued between $800,000 to $1.2 million, and the university elected to auction it for sale, with the proceeds going to the drama department.
After the dress was displayed at a New York auction house last month, however, Barbara Ann Hartke blew onto the scene and claimed the dress was hers. The 81-year-old retired schoolteacher from Lake Geneva, WI, is the niece of Gilbert Hartke, who died in 1986. As Hartke's closest living relative, she filed a federal lawsuit in New York seeking to stop the auction and claim the dress as her own.
Catholic University's attorneys responded in a court filing that the dress was donated to the school and that Gilbert Hartke could not claim it for himself, as it would have violated his vow of poverty as a Dominican priest. They further asserted that "witnesses, including a descendant of one of Father Hartke's siblings, have come forward confirming that the dress was never part of Father Hartke's estate and was always owned by the University."
The dress was scheduled to be auctioned off on May 24 by Bonhams auction house. However, on May 23, Judge Paul Gardephe of the U.S. District Court for the Southern District of New York, halted the sale, holding that both parties' competing claims to the dress merited a lawsuit to determine its true ownership.
To keep her thin, studio bosses pushed barbiturates and amphetamines on Garland, and she became addicted to them. Glinda certainly didn't help with Garland's insecurities when she asked Dorothy if she was a good witch or a bad witch and immediately informed her after that only bad witches were ugly.
The following two tabs change content below.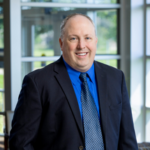 Elder Law and Estate Planning Attorney
at
McCarty Law LLP
Hoping to follow in his father's footsteps from a young age, Reg's practice primarily consists of advising individuals on estate planning, estate settlement and elder law matters. As Reg represents clients in matters like guardianship proceedings and long-term care admissions, he feels grateful to be able to offer families thorough legal help in their time of need.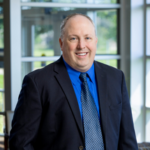 Latest posts by Reg P. Wydeven (see all)