I remember the beginning of 5th grade. When we got our list of needed school supplies, deodorant was on the list for the first time. Apparently, according to the Kimberly Area School District, 5th grade marked the time when boys started to stink.
I remember feeling like a man when my mom took me to Shopko to pick out my own deodorant. I recall sniffing every kind in stock before I selected spice-scented Speed Stick. I felt very grown up applying it before the first day of school.
By the end of the day, my armpits were on fire. I assumed spice was simply the scent, but possibly the folks at Mennen used actual jalapenos in the deodorant. Apparently, I was allergic to one of the ingredients and had to switch to fresh scent.
That's why I was intrigued when I heard about the class action lawsuit against Procter & Gamble that alleged the company's Old Spice deodorant caused severe skin reactions and chemical burns to possibly thousands of "unsuspecting consumers." I literally felt the plaintiffs' pain.
According to the lawsuit, which was filed in U.S. District Court in Columbus, Ohio, 13 Old Spice products, including Lionpride and Arctic Force High Endurance deodorants, have affected "hundreds, if not thousands, of consumers." The suit came about after hundreds of complaints were posted online about the products and included several posted in 2015 by people in North Carolina, Pennsylvania, Washington, Arizona and Ohio.
"In addition to blog complaints, YouTube features numerous videos also documenting armpit irritation, rash(es) and burning caused by Old Spice deodorant," the suit claims. "Indeed, the problem is rampant, and rather than acknowledge the serious issue, Defendant is concealing it, in order to continue selling the product and reap windfall profits."
A man from Alexandria, Virginia, is the lead plaintiff in the case. Pictures of his rashes and burns are included in the suit, which he claims he suffered "after only a few uses" of an Old Spice product. The lawsuit, which seeks more than $5 million in damages, alleges that the Old Spice products in question are defective, and that the people affected have used other deodorants without experiencing burning, rashes or discomfort.
In response, Damon Jones, a spokesman for Procter & Gamble, reassured customers that their products are safe to use. "We go to great lengths to ensure our products are safe to use, and tens of millions of men use this product with confidence and without incident every year," he said in a statement.
"A small number of men may experience irritation due to alcohol sensitivity, a common ingredient across virtually all deodorant products," Jones explained. "For men who have experienced a reaction to a deodorant, an antiperspirant may be a better option because they have a different formulation."
Jones elaborated by asserting that the small number of consumers who had reactions to Old Spice products were not experiencing chemical burns, but, like me, skin reactions caused by a range of factors or ingredients, such as alcohol or fragrance. Jones posited that there are numerous similar complaints posted online, but not all are exclusive to Old Spice.
The National Center for Biotechnology Information posted a 2008 study on its website that reflects compounds in most deodorants and antiperspirants "have the potential to cause irritant and allergic reactions in many consumers."
The attorneys involved in the suit believe the case made not be resolved for a long time, as the judge assigned to the case does not want to make any rash decisions.
The following two tabs change content below.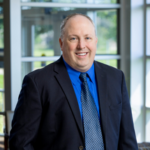 Elder Law and Estate Planning Attorney
at
McCarty Law LLP
Hoping to follow in his father's footsteps from a young age, Reg's practice primarily consists of advising individuals on estate planning, estate settlement and elder law matters. As Reg represents clients in matters like guardianship proceedings and long-term care admissions, he feels grateful to be able to offer families thorough legal help in their time of need.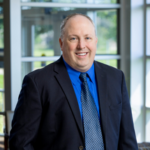 Latest posts by Reg P. Wydeven (see all)