My daughter is away at her first year of college, and I miss her terribly. That's why when she comes home for the weekend, I get as much out of every moment with her as possible.
She came last weekend, which was awesome. We went out for sushi, went for a walk, and watched about a dozen episodes of 'Criminal Minds' together. The huge bummer, though, was Daylight Saving Time. Because we had to turn the clocks ahead, I was robbed of an entire hour with her.
Then, to top it off, the first few days of the week, I'm out of sorts because my internal clock is all out of whack. So, I'm not a huge fan of Daylight Saving. And apparently, I'm not alone.
Last week, the U.S. Senate passed the Sunshine Protection Act, which would eliminate turning the clocks back every fall. When the measure was introduced, Democrat Kyrsten Sinema of Arizona, could actually be heard, saying, "Ooh, I love it." While the country can't seem to agree on any issues recently, this bill shockingly passed by unanimous consent (after which, Sinema yelled, "Yes!").
In fact, the bill also had several Republican and Democratic cosponsors, including Republicans Marco Rubio, Vern Buchanan and Rick Scott of Florida, James Lankford of Oklahoma, Roy Blunt of Missouri, Cindy Hyde-Smith of Mississippi, and Democrats Ron Wyden of Oregon, Sheldon Whitehouse of Rhode Island and Ed Markey of Massachusetts.
Rubio echoed my thoughts on the matter saying, "Just this past weekend, we all went through that biannual ritual of changing the clock back and forth and the disruption that comes with it. And one has to ask themselves after a while why do we keep doing it?" He then added, "If we can get this passed, we don't have to keep doing this stupidity anymore."
Railroad companies actually implemented time zones in the U.S. in 1883 to standardize departure and arrival times. In 1918, they were codified into federal law by the Standard Time Act, which also introduced Daylight Saving Time to include more daylight hours during warmer months. The Uniform Time Act, adopted in 1966, standardized the dates when it begins and ends. In 2007, it was extended by four weeks. States are not required to follow Daylight Saving Time, but after Indiana adopted the rule in 2006, Hawaii and Arizona are the only remaining states not to observe it, along with the U.S. territories.
After the bill passed, Whitehouse tweeted, "It's time for Congress to take up our bipartisan legislation to make Daylight Saving Time permanent and brighten the coldest months with an extra hour of afternoon sun." Democratic Senator Patty Murray of Washington agreed, saying, "We got it past the Senate, and now the clock is ticking to get the job done so we never have to switch our clocks again. So, I urge my colleagues in the House to act as swiftly as the Senate. Let's get this bill on President Biden's desk and deliver more sunshine to Americans across the country."
The bill would still need to pass the House of Representatives and be signed by President Joe Biden to become law. If so, according to Rubio, the Act would still not go into effect until November of 2023. The transportation industry asked for the additional year to make adjustments to schedules already made based on the existing time changes.
I hope the Sunshine Protection Act becomes law. It would be the only point in history where we could say the times they aren't a-changin'.
The following two tabs change content below.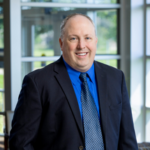 Elder Law and Estate Planning Attorney
at
McCarty Law LLP
Hoping to follow in his father's footsteps from a young age, Reg's practice primarily consists of advising individuals on estate planning, estate settlement and elder law matters. As Reg represents clients in matters like guardianship proceedings and long-term care admissions, he feels grateful to be able to offer families thorough legal help in their time of need.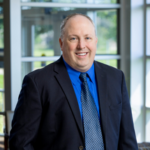 Latest posts by Reg P. Wydeven (see all)