Well, it's an election year again this year, and some campaigns have already started slinging mud at their opponents. While this is a longstanding American tradition, apparently, we're not alone.
Emmanuel Macron, president of France, is expected to run for re-election. In recent months, messages have multiplied on social media claiming that Macron's wife, Brigitte, is a transgender woman whose name at birth was "Jean-Michel."
Two women, however, posted pictures of the first lady, whose maiden name is Trogneux, along with her family on YouTube in December. The post coincided with a surge in the hashtag #JeanMichelTrogneux on Twitter and other social media networks. One of the women is an independent journalist, while the other is a self-proclaimed spiritual medium.
As a result, Macron has elected to sue the women. She is joined in the suit by her three children from a previous marriage as well as her brother. While I write a weekly newspaper column, I would not consider myself a journalist. However, the fact that Macron gave birth to three children in the 1970s would lead me to believe that she is not transgender. And her brother is joining the suit because his name is Jean-Michel.
A first hearing has been set for June 15 in Paris for civil proceedings that claim a violation of privacy and fundamental personal rights, and illicit use of her image. Macron and her brother also filed a libel suit against the women and are hoping a criminal case will follow.
Libel is a form of defamation that is in writing, as opposed to slander, which is spoken. Defamation is a false statement about another that unjustly harms their reputation. It will be interesting to see what the French judicial system decides about Macron's case, because it's almost certain she would lose her defamation suit in America.
A few years ago, fitness guru Richard Simmons sued The National Enquirer in California for defamation after the tabloid newspaper falsely identified him a transgender woman. For the first time in U.S. history, Judge Gregory Keosian held that misidentifying a person as transgender is not defamatory because it does not subject that individual to "hatred, contempt, ridicule or obloquy." He promptly dismissed Simmons' suit.
In his ruling, Keosian said, "While, as a practical matter, [transgender persons can] be held in contempt by a portion of the population, the court will not validate those prejudices by legally recognizing them." The holding was viewed as a landmark decision for the transgender community.
This is not the first time that the Macron family has dealt with rumors. During the 2017 presidential campaign, Emmanuel was labeled as gay, a claim that he denied.
A similar thing happened to Mark Yonaty, who was dumped by his girlfriend after she heard a rumor he was gay. In 2011, Yonaty sued the person who spread the rumor and the court held that false allegations of homosexuality constituted defamation. Ironically, this decision was reached just a few days prior to the New York Legislature enactment of legislation recognizing same-sex marriage.
The next year, though, an appellate court overturned the decision. Similar to Keosian's holding, the appellate judges said that the lower court's decision relied on bad law "based on the flawed premise that it is shameful and disgraceful" to be in a same-sex relationship.
The U.S. Supreme Court has recognized that the law cannot, directly or indirectly, give effect to private biases. We will have to wait to see if French courts will feel the same way.
The following two tabs change content below.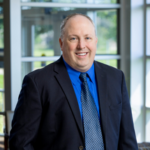 Elder Law and Estate Planning Attorney
at
McCarty Law LLP
Hoping to follow in his father's footsteps from a young age, Reg's practice primarily consists of advising individuals on estate planning, estate settlement and elder law matters. As Reg represents clients in matters like guardianship proceedings and long-term care admissions, he feels grateful to be able to offer families thorough legal help in their time of need.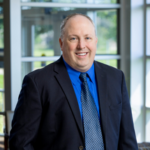 Latest posts by Reg P. Wydeven (see all)