Willing to Give it a Shot
Earlier this fall, I watched 'The Dirt,' the biopic about Mötley Crüe that explored the debauchery of the '80s metal band's hard-partying lifestyle, which was filled with booze, drugs and women. Oh, and rock'n'roll.
One of the movie's more shocking scenes recounts the time that bassist, Nikki Sixx, overdosed on heroin. A friend called 911, but despite paramedics' initial efforts, Sixx could not be revived, and he was pronounced dead.
The EMTs didn't give up, however. In the ambulance on the way to the hospital, they injected Sixx with adrenaline, which restarted his heart about two minutes after it stopped (and inspired the band's hit song "Kickstart My Heart").
In a 2017 Los Angeles Times op-ed, Sixx discussed his brief death in the context of the modern opioid crisis. "Heroin nearly killed me," he wrote. "As a matter of fact, it did: For two minutes in 1987 I was pronounced clinically dead from an overdose." Today, however, Sixx is clean and sober and is a strong advocate for addiction recovery.
Despite Sixx's and countless others' best efforts, America is still wrestling with a huge opioid problem. According to the U.S. Centers for Disease Control and Prevention, almost 500,000 Americans died of opioid overdoses from 1999-2019. In 2020, though, there were more than 93,300 overdose deaths, up nearly 30% from 2019.
In New York City, more than 2,060 people died of overdoses last year, the most since reporting began in 2000. That's why the city, has launched a unique, yet controversial, program to deal with the problem.
The Big Apple has officially authorized safe havens for people to use heroin and other narcotics in the hopes of curbing deadly overdoses, like Sixx's. "Overdose prevention centers" are privately run and offer a monitored place for drug users to indulge their vice.
The sites don't sell drugs — users must bring their own. Staff monitor users and watch for signs of an overdose. If one occurs, they can administer an antidote if needed. Users are provided with sterile syringes and information about drug treatment and other services. Finally, supporters believe the sites will help curb drug use in public places.
Researchers estimate that supervised injection sites in New York City could prevent 130 deaths and save $7 million in health care expenses per year. Studies have also shown that supervised injection sites or safer consumption spaces, as they are also known, reduce HIV infections and 911 calls for overdoses, among other problems.
New York is not the first to experiment with the idea, however. Such sites already exist in Canada, Australia and Europe. Other cities have toyed with the idea for years, and a few unofficial facilities are already in operation.
In fact, Philadelphia attempted to open a supervised consumption space, but the U.S. Department of Justice successfully sued the City of Brotherly Love to shut it down, as federal law bans the operation of a facility for taking illegal drugs. The DOJ has yet to comment on New York's sites.
Mayor Bill de Blasio issued a statement saying, "I'm proud to show cities in this country that after decades of failure, a smarter approach is possible." de Blasio views the program as a practical tool designed to save lives by preventing overdoses, which are claiming a record number of lives in the U.S. and its most populous city.
But opponents view the sites as throwing in the towel by essentially sanctioning people to abuse drugs.
I usually end with a joke, but making light of the opioid crisis would make me an oxy-moron.
The following two tabs change content below.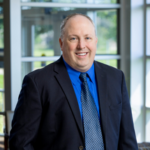 Elder Law and Estate Planning Attorney
at
McCarty Law LLP
Hoping to follow in his father's footsteps from a young age, Reg's practice primarily consists of advising individuals on estate planning, estate settlement and elder law matters. As Reg represents clients in matters like guardianship proceedings and long-term care admissions, he feels grateful to be able to offer families thorough legal help in their time of need.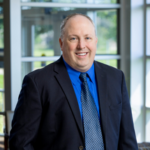 Latest posts by Reg P. Wydeven (see all)