Elon Musk always seems to be making headlines. Sometimes it's good news, like being named 'Time' magazine's "Man of the Year" or being identified as the world's second richest person, with an estimated net worth of $151 billion.
Sometimes it's bad news, like reports of Musk having to pay $11 billion in taxes. Or, when the U.S. National Highway Traffic Safety Commission announced last month that it was investigating Tesla, Musk's electric car company.
The probe is being made to "evaluate the driver distraction potential of Tesla 'Passenger Play,'" which purportedly allows drivers of certain Tesla vehicles to play video games on the cars' touchscreens while in motion. A spokesperson for the NHTSA told ABC News that the agency is specifically looking at Tesla Models 3, S, X and Y, that were produced between 2017 and 2022.
According to the agency, "NHTSA based its decision on reports that Tesla's gameplay functionality is visible from the driver's seat and can be enabled while driving the vehicle." A Tesla owner complained to the NHTSA about Passenger Play being functional while the car is in gear. The agency confirmed that this capability has been available since December 2020, but was only allowed in older models when the vehicle was in park.
Last year, the New York Times published an investigation into Tesla's video game features. The report stated that an update in Tesla's software package added at least three games drivers could access while the car was in drive. Tesla acknowledges this by prefacing the game with a warning indicating that "playing while the car is in motion is only for passengers." A button on the touchscreen asks if the player is a passenger, but a driver can also play by simply touching it.
NHTSA officials found the complaint disturbing, and cited the fact that distracted driving has caused the deaths of more than 3,000 people in 2019. This latest investigation comes on the heels of separate, ongoing examination into Tesla's Autopilot system that was launched by the NHTSA in August of last year.
According to its website, all "Tesla cars come standard with advanced hardware capable of providing Autopilot features, and full self-driving capabilities – through software updates designed to improve functionality over time." Of course, the NHTSA issued a statement that strenuously "reminds the public that no commercially available motor vehicles today can drive themselves."
"Every available vehicle requires the human driver to be in control at all times, and all State laws hold the human driver responsible for the operation of their vehicles," the agency added. "Certain advanced driving assistance features can promote safety by helping drivers avoid crashes and mitigate the severity of crashes that occur, but as with all technologies and equipment on motor vehicles, drivers must use them correctly and responsibly."
In response to the investigation, Tesla disabled "Passenger Play" while the vehicle is in motion.
I once test drove a Tesla. While I enjoyed driving the car, I told the salesman that it smelled like a 50-year-old guy who just came from the gym. He informed me that instead of coming with that new car smell, Teslas instead have more of an Elon Musk.
The following two tabs change content below.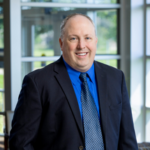 Elder Law and Estate Planning Attorney
at
McCarty Law LLP
Hoping to follow in his father's footsteps from a young age, Reg's practice primarily consists of advising individuals on estate planning, estate settlement and elder law matters. As Reg represents clients in matters like guardianship proceedings and long-term care admissions, he feels grateful to be able to offer families thorough legal help in their time of need.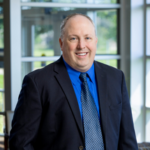 Latest posts by Reg P. Wydeven (see all)