On Tuesday, July 6 of this year, I returned to work after a relaxing weekend at my in-laws' cottage where we celebrated Independence Day. Meanwhile, on the other side of the world, a fire broke out at Konica Minolta Supplies Manufacturing Co.'s Tatsuno Factory in the Tatsuno, Nagano Prefecture area of Japan.
Company officials, working with the local fire department, determined that the fire was caused by static electricity within the production equipment. Thankfully, none of the 44 employees at the factory were injured.
Then, on August 12, an explosion occurred at the same factory. According to a statement from Konica Minolta, employees of the factory confirmed it was "an explosion in the production line" and immediately called the local fire and police departments.
Again, thankfully there were no injuries, but one unit of production equipment on the second floor of the production building was damaged, and the external wall of the third floor of the building was partially damaged.
The Tatsuno factory is where Konica Minolta makes toner cartridges. The same toner cartridges we use in two of our office's main printers. The fires resulted in significant delays in the production of cartridges. Coupled with the existing supply chain issues, our Konica Minolta toner cartridges are harder to come by this holiday season than Tickle-Me-Elmos were in 1996.
Because they are out of toner, our printers have an error message on them. This prevents us from using the printers' other functions, such as scanning and faxing. So, we had to pull out our mothballed scanner and fax machine. But thankfully, the fax machine also copies!
My buddy has an old printer in his home office. It's so old, the company no longer sells ink cartridges for it. So, he brings empty cartridges to a third-party company that refills them. Because his printer is so ancient, he isn't worried about voiding the warranty.
It's a common concern that refilling an empty printer cartridge will void a warranty, however, the Magnuson-Moss Warranty Act prevents printer manufacturers from doing so. The federal law prohibits any company to require the purchase of only their products and prohibits a manufacturer from voiding a warranty simply by using alternative cartridge solutions unless it can prove that the refills caused or contributed to the failure in the printer.
In addition, in May of 2017, the U.S. Supreme Court heard the Impression Products, Inc. v. Lexmark International, Inc. case. Lexmark manufactures laser printers and sells toner cartridges with a microchip in them, forcing consumers to only use their brand of toner.
Impression Products, Inc., bought used Lexmark ink cartridges, refilled them, and then replaced the microchip to circumvent Lexmark's scheme, and then resold them. Lexmark sued Impression for patent infringement; however, the Supreme Court ruled in favor of Impression due to the "exhaustion doctrine." The exhaustion doctrine states that after the sale of a patented item, the patent holder cannot sue for patent infringement relating to further use of that item.
A printer manufacturer can sue customers, though, if it implements a contract obligating the consumer to utilize the manufacturer's cartridges. So long as there's no contract in place and the toner or ink doesn't damage the printer, it is allowable to refill spent printer cartridges.
A few years ago, our office had a printer that we nicknamed Bob Marley. While it had plenty of toner, it was always jamming.
The following two tabs change content below.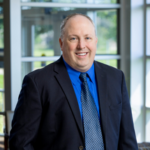 Elder Law and Estate Planning Attorney
at
McCarty Law LLP
Hoping to follow in his father's footsteps from a young age, Reg's practice primarily consists of advising individuals on estate planning, estate settlement and elder law matters. As Reg represents clients in matters like guardianship proceedings and long-term care admissions, he feels grateful to be able to offer families thorough legal help in their time of need.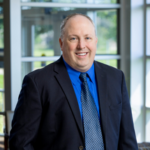 Latest posts by Reg P. Wydeven (see all)