One of my favorite episodes of 'The Simpsons' was on the other night. It featured Lisa and her class having a diorama contest. Ralph Wiggum's entry consisted of a cardboard box filled with mint-in-package Star Wars action figures from the 1970s. A fellow Star Wars nerd, Principal Skinner exclaimed, "Why it's Luke and Obi-Wan, and my favorite, Chewie! They're all here!" He then declared, "We have a winner!"
The other students were understandably upset that while they put blood, sweat and tears into making original works, Ralph just repackaged existing products with little to no effort but reaped great rewards.
Well, Nike is alleging MSCHF did the same thing.
MSCHF is an art collective that recently collaborated with rapper Lil Nas X to create "Satan Shoes." The shoes are black Nike Air Max 97s that are adorned with a bronze pentagram, the number "666," and the air soles are filled with about 2 fluid ounces of red ink and "one drop" of human blood obtained from members of the MSCHF team.
665 pairs of the devil-themed sneakers were released last month, priced at $1,018, and sold out in just one minute. A 666th pair was set aside for some lucky fan to win in a giveaway, but the raffle is currently on hold.
According to MSCHF, the shoes' price references the Bible passage Luke 10:18, which reads, "I saw Satan fall like lightning from heaven." They correlate with Lil Nas X's new song and music video for "MONTERO (Call Me By Your Name)," in which the 21-year-old Grammy-winner attempts to seduce a horned devil in an homage to his acceptance of his queer identity.
Not surprisingly, the controversial sneakers were quickly denounced by countless conservative politicians and religious leaders who called for boycotts of Nike.
Nike is upset, primarily because they had absolutely nothing to do with the shoes. The shoe giant asserts MSCHF just took their existing sneakers, slapped on some Satanic symbols and attached Lil Nas X's name to them and sold them for over $1,000 a pair.
Nike immediately sued MSCHF for trademark infringement and dilution of their brand. Two days after the shoes' release, a U.S. District Court in New York approved Nike's request for a temporary restraining order against MSCHF to prevent them from selling any more Satan Shoes.
In a statement, Nike said, "We do not have a relationship with Lil Nas X or MSCHF. The Satan Shoes were produced without Nike's approval or authorization, and Nike is in no way connected with this project." The company claims the shoes will cause consumers "confusion and delusion" because MSCHF's marketing and social media materials prominently featured the Nike "swoosh" mark, with no public disclaimers or disassociations with Nike.
Although Nike's request was granted, MSCHF's attorney argued that point was moot because over 600 pairs of shoes had already been shipped to individual consumers. The collective describes the shoes as "art" and asserts that purchasers of the shoes are sophisticated "sneakerheads," who would not believe the shoes were affiliated with Nike. They also allege the purchasers will not wear the shoes in public, but rather display them as art.
Nike rapidly disputed this claim, citing an image of Miley Cyrus wearing the sneakers in an Instagram post to her 127 million followers.
I had a pair of Nike Air Max shoes when they were originally released in 1997. I think I'd have a devil of a time trying to resell them for $1,000, though.
The following two tabs change content below.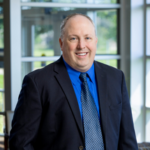 Elder Law and Estate Planning Attorney
at
McCarty Law LLP
Hoping to follow in his father's footsteps from a young age, Reg's practice primarily consists of advising individuals on estate planning, estate settlement and elder law matters. As Reg represents clients in matters like guardianship proceedings and long-term care admissions, he feels grateful to be able to offer families thorough legal help in their time of need.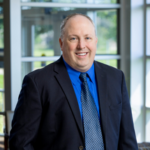 Latest posts by Reg P. Wydeven (see all)