As I previously mentioned, despite being very careful, our family got hit with COVID. While I still have a lingering cough, we came out of everything pretty unscathed. Unfortunately, not everyone was as lucky as us.
Over 30 million Americans have been infected with COVID so far, and millions of them have lingering health issues, including difficulty concentrating (known as "brain fog"), heart palpitations, neurological issues and organ damage. Tragically, almost 600,000 people in the U.S. have died from COVID.
The financial devastation caused by COVID is just as severe. Over 22 million Americans lost their jobs due to the pandemic. If a family had one or more members lose their job and lost someone to COVID, the cost of a funeral could have a devastating economic impact.
Thankfully the government adopted legislation to provide assistance to Americans in the form of stimulus payments, enhanced unemployment benefits, and loans and other economic relief to businesses.
But there's another tremendous benefit that many people aren't aware of – assistance for funeral expenses for people who passed away from COVID.
The Federal Emergency Management Agency, or FEMA, is a part of the U.S. Department of Homeland Security. It was created by President Jimmy Carter and its mission is to help Americans before, during and after disasters. The pandemic is a disaster that took a tremendous toll on the entire planet.
Last month, FEMA announced its commitment to help ease some of the financial stress and burden caused by the virus. FEMA received funding under the Coronavirus Response and Relief Supplemental Appropriations Act of 2021 and the American Rescue Plan Act of 2021, to provide financial assistance for COVID-19-related funeral expenses incurred after January 20, 2020.
Starting on Monday, April 12, FEMA began accepting applications for Funeral Assistance through their dedicated call center. Families who have lost a loved one to COVID can apply for assistance by calling (844) 684-6333 [or TTY: (800) 462-7585] on Mondays through Fridays between the hours of 8 a.m. and 8 p.m. Central Time.
To be eligible for funeral assistance, the following conditions must be met:
• The death must have occurred in the U.S., including the U.S. territories, and the District of Columbia
• The death certificate must indicate the death was attributed to COVID-19
• The applicant must be a U.S. citizen, non-citizen national, or qualified alien who incurred funeral expenses after January 20, 2020
• The deceased person is not required to have been a U.S. citizen, non-citizen national, or qualified alien
Prior to calling, people are encouraged to gather the following documentation:
• A death certificate that attributes the death directly or indirectly to COVID-19 and shows that the death occurred in the U.S., its territories or D.C.
• Funeral expenses documents (receipts, funeral home contract, etc.) including the applicant's name, the deceased person's name, the amount of funeral expenses, and the dates the funeral expenses occurred
• Proof of funds received from other sources specifically for use toward funeral costs. Applicants who received benefits from burial or funeral insurance or financial assistance from other sources, such as Veterans Affairs or other agencies, may not qualify.
Eligible applicants may choose to receive a check by mail or have funds directly deposited. For more information, visit FEMA's website: https://www.fema.gov/disasters/coronavirus/economic/funeral-assistance.
The following two tabs change content below.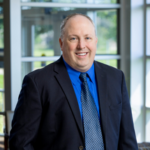 Elder Law and Estate Planning Attorney
at
McCarty Law LLP
Hoping to follow in his father's footsteps from a young age, Reg's practice primarily consists of advising individuals on estate planning, estate settlement and elder law matters. As Reg represents clients in matters like guardianship proceedings and long-term care admissions, he feels grateful to be able to offer families thorough legal help in their time of need.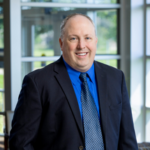 Latest posts by Reg P. Wydeven (see all)