As I'm writing this article, the Brewers are currently tied for first place in their division with the Cincinnati Reds. I'm trying not to get my hopes up because it's only April, but as they say on TV, if the season were to end today, we'd be in the playoffs.
On opening day, the Brewers, like all MLB teams, had a 25-man active roster. These are the players who suit up and are eligible to play on any given day. The team also has an expanded 40-man roster, which consists of the 25-man roster plus 15 players eligible to be called up to the active roster at any given time. These players consist of those on the 10-day disabled list and those on an "optional assignment" to a minor league team.
On September 1, the active roster expands to all 40 players on the expanded roster. Known as the "September call-ups," minor league players are called up to the Big Leagues to either give starters a rest on teams making a playoff run or for the front office to get a look at their prospects if their team is out of contention.
Former Brewers GM Doug Melvin vehemently opposed the expansion of the active roster to 40 players on September 1. He claimed that smaller clubs couldn't compete with teams like the Yankees and Dodgers because they couldn't afford the additional expenses for food, travel, etc., that accompanied more players.
It seems like baseball isn't the only venue where expanding rosters is controversial.
Last week, Senator Ed Markey and Congressmen Jerry Nadler, Hank Johnson and Mondaire Jones introduced a bill that would expand the number of Supreme Court justices from 9 to 13. The legislators propose to amend Section1, Title 28 of the U.S. Code, which calls for "a Chief Justice and eight associate justices, any six of whom shall constitute a quorum," to now read "a Chief Justice of the United States and twelve associate justices, any eight of whom shall constitute a quorum."
Earlier this month, the White House announced that President Biden created a commission to study Supreme Court reform, including the number of justices on the court. Republicans are expected to strongly oppose the measure.
"Court packing," or expanding the Supreme Court with appointees by a sitting president to shift the political balance of power on the bench, was a hot topic during the 2020 presidential campaign. It originated in March of 2016, when President Obama nominated Merrick Garland for the Supreme Court after Antonin Scalia passed away.
Senate Majority Leader Mitch McConnell said any appointment by the sitting president should be considered null and void, as the nominee should be chosen by the president to be elected later that year. Garland's nomination was never formally considered and Neil Gorsuch was confirmed after being nominated by newly elected President Trump.
The concept of expanding the Court was introduced during the campaign after President Trump nominated Amy Coney Barrett to replace Ruth Bader-Ginsburg in September, just two months before the election, and she was subsequently confirmed.
For the bill to succeed, it must pass both houses of Congress and be signed into law by President Biden.
If the bill passes, I don't know where the new justices will sit. The Supreme Court has a long bench made for 9 seats. If they add 4 more justices, it'll look less like a courtroom and more like the bleachers at the old Milwaukee County Stadium during a sold-out game.
The following two tabs change content below.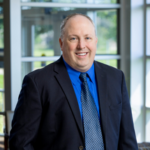 Elder Law and Estate Planning Attorney
at
McCarty Law LLP
Hoping to follow in his father's footsteps from a young age, Reg's practice primarily consists of advising individuals on estate planning, estate settlement and elder law matters. As Reg represents clients in matters like guardianship proceedings and long-term care admissions, he feels grateful to be able to offer families thorough legal help in their time of need.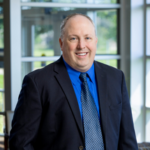 Latest posts by Reg P. Wydeven (see all)