In many of my articles, I tie the topic to something in pop culture, most often a movie from the '80s. In my mind, legal concepts are more understandable if we can relate them to a reference point we all have in common.
While it may work in newspaper columns, apparently it can backfire in a courtroom.
In the summer of 2014, Damon Williams entered a Bank of America branch in Merchantville, New Jersey. He allegedly walked up to a teller and slipped her a note reading, "Please, all the money, 100, 50, 20, 10. Thank you."
The teller gave Williams over $4,600, but also tried to include a pack of $20 bills that included a GPS tracker and a device that would trigger a silent alarm. According to court records, Williams refused to take the pack of bills. Although polite, the encounter left the teller "crying and shaking."
Williams was subsequently arrested and tried for the incident. The main issue at trial was not whether Williams was the culprit; rather, it was how heinous was his crime. The prosecutor argued that "actions speak louder than words" and that Williams put a Bank of America teller in fear of harm when he handed her a note demanding cash.
This was key to the case: if the jury found the teller was at risk of harm, they could find Williams guilty of second-degree robbery by threat of force, instead of a lower charge of third-degree theft. A second-degree robbery charge can typically carry a 5- to 10-year sentence, as opposed to 3- to 5-years for third-degree theft. A critical fact in the case was that court records showed Williams never brandished a weapon or threatened to use one.
To drive home her point, the prosecutor, in her closing arguments, showed a photograph of Jack Nicholson from the 1980 horror film "The Shining," based on the Stephen King novel. In the iconic scene, a demented Nicholson uses an axe to break through a locked bathroom door that his wife and child are hiding behind. As a piece of the door breaks free, he sticks his head through the opening and says, "Here's Johnny!"
"This guy looks creepy and he's saying some very unthreatening words, 'Here's Johnny,'" the prosecutor explained, "But if you have ever seen the movie 'The Shining,' you know how his face gets through that door."
Williams' attorney objected to the use of the photo, but the trial judge allowed it. As a result, the jury found him guilty of second-degree robbery and he was sentenced to 14 years in prison.
Williams' appealed his conviction. The Camden County Prosecutor's Office conceded that while the use of the photo was improper, the error was harmless. The appeals court agreed and upheld his conviction, so Williams appealed to the New Jersey Supreme Court.
The state's highest court unanimously agreed that the prosecutor went too far and granted Williams a new trial. "The prosecutor here nevertheless asked the jury to infer from the photograph and the words 'Here's Johnny!' that defendant's words and 'actions' purposefully put [the teller] in fear of immediate bodily injury," Supreme Court Justice Lee Solomon wrote in the court's opinion. "The prosecutor here went far beyond the evidence to draw a parallel between defendant's conduct and that of a horror-movie villain."
So now both sides will have to go back to work preparing for a new trial. But hopefully they'll remember Nicholson's warning in 'The Shining' that "All work and no play makes Jack a dull boy."
The following two tabs change content below.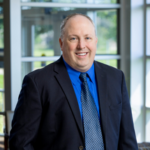 Elder Law and Estate Planning Attorney
at
McCarty Law LLP
Hoping to follow in his father's footsteps from a young age, Reg's practice primarily consists of advising individuals on estate planning, estate settlement and elder law matters. As Reg represents clients in matters like guardianship proceedings and long-term care admissions, he feels grateful to be able to offer families thorough legal help in their time of need.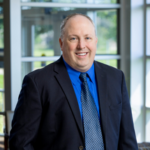 Latest posts by Reg P. Wydeven (see all)