When I was a kid, one of my favorite TV shows was 'Knight Rider,' which starred David Hasselhoff as police Detective Lieutenant Michael Arthur Long. After suffering a nearly fatal gunshot wound to the face, Long is rescued by billionaire Wilton Knight, who pays for his plastic surgery and assigns him the new identity of Michael Knight.
Michael was saved to work for FLAG, the Foundation for Law and Government, a public justice organization founded by Wilton. Michael is equipped with Knight Industries Two Thousand (or KITT), a heavily modified, technologically advanced Pontiac Firebird Trans Am with numerous features, including an extremely durable shell and frame, and it was controlled by a computer with talking artificial intelligence. Michael and KITT are brought in during situations where "direct action might provide the only feasible solution."
As a 10-year-old, I thought KITT was about the coolest car ever. General Motors actually provided the first two '82 Trans Ams off the assembly line for the pilot of the show, which was developed by Glen A. Larson. KITT was outfitted with a red front-mounted scanner bar that looked and sounded exactly like the "eyes" of Cylons, the cybernetic villains from one of Larson's other TV shows, 'Battlestar Galactica.'
KITT was basically an advanced supercomputer on wheels. KITT's "brain" was the Knight 2000 microprocessor, which allows KITT to think, learn, communicate and interact with humans. He is also capable of independent thought and action.
Almost forty years later, today's cars are equipped with onboard computers that are almost as sophisticated as KITT's. And just like FLAG, law enforcement is using them to catch bad guys.
In June of 2017, auto mechanic Ronald French was found dead in a cornfield in Kalamazoo County, Michigan, after being missing for three weeks. According to the police report, French had a cord wrapped around his neck, face and feet. He had been dragged behind a vehicle so violently that he had abrasions along his back, and his skull had been partly flattened. Although the medical examiner attributed French's death to "homicidal violence," the Kalamazoo County sheriff's detectives investigated the murder for over two years without making any arrests.
Then, like a plot out of 'Knight Rider,' one of the detectives discovered digital vehicle forensics, an emerging field that focuses on extracting data stored in an automobile's onboard computers.
Investigators examined French's 2016 black Chevy Silverado pickup truck, which had been stolen around the time he vanished. They discovered time-stamped recordings of someone else's voice using the hands-free system to play Eminem on the radio at the time of French's murder.
According to police records, the voice belonged to Joshua Wessel, who worked on cars and motorcycles with French. Relatives of Wessel, including his wife, identified his voice for authorities. With this evidence, investigators reconstructed his movements and the final hours of French's life.
In July, Wessel was arrested and charged with French's murder. He has pleaded not guilty and is awaiting trial subject to psychiatric assessment.
Over the last few years, investigators have been tapping into automobiles' onboard computers to extract evidence. These computers generate and store data, including location, speed and acceleration, when doors were opened and closed, whether texts and calls were made while a cellphone was plugged into the infotainment system, as well as voice commands and web histories.
Privacy activists, however, argue that this information shouldn't be accessible by law enforcement, as most consumers aren't even aware that such data exists. This is yet another example of technology outpacing the law.
I'm sure my minivan has an impressive computer onboard. I'm still waiting for KITT's turbo-boost feature, however, so I can jump ravines.
The following two tabs change content below.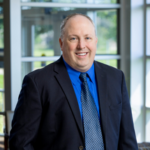 Elder Law and Estate Planning Attorney
at
McCarty Law LLP
Hoping to follow in his father's footsteps from a young age, Reg's practice primarily consists of advising individuals on estate planning, estate settlement and elder law matters. As Reg represents clients in matters like guardianship proceedings and long-term care admissions, he feels grateful to be able to offer families thorough legal help in their time of need.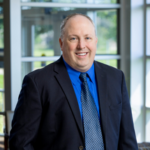 Latest posts by Reg P. Wydeven (see all)