New Law Hopes to Avoid Cat-astrophe
2020 pretty much stunk, but there were definitely some highlights. We got to attend Zoom meetings in our pajama bottoms, spend more time with our families, and watch "Tiger King."
The Netflix documentary followed the exploits of Joe Exotic, the owner of a private zoo in Oklahoma that features big cats: panthers, bobcats, lynx, jaguars, cheetahs, lions, ligers, and especially tigers – over 200 of them.
Joe is eccentric – he has a bleach-blonde mullet with dark brown roots, wears sparkly outfits, records his own country songs (most of which are about tigers), and shoots things on his property, usually explosives. At one point, Joe was married to two other men, but unlike Joe, neither of them was gay.
On the show, there were two banes to Joe's existence. The first was Carole Baskin, who owns Big Cat Rescue, a rival zoo in Tampa. Joe is currently in jail after being convicted of two counts of a murder for hire plot to kill her.
Animal rights laws are the second bane of Joe's existence. He's also doing time for being convicted of 17 federal charges of animal abuse: nine violations of the Endangered Species Act, and eight of the Lacey Act.
As if sitting in prison while watching Carole appear on "Dancing with the Stars" wasn't hard enough, Joe is going to be even more disappointed when he learns that the House of Representatives passed the Big Cat Public Safety Act.
The bill, which passed 272-114, is an expansion of the Lacey Act to "further the conservation of certain wildlife species." Specifically, the bill limits who is able to transport, sell, buy, breed or possess big cats, including tigers, lions, leopards, cheetahs, jaguars, cougars or hybrids of those animals, like ligers.
If the Senate passes the bill, most individuals will not be allowed to privately own big cats. In addition, all direct public contact with the animals, including cub petting – a huge attraction for Joe's zoo – will be forbidden. Those permitted to own big cats would be limited to wildlife sanctuaries, colleges and universities, state-licensed veterinarians, and facilities with a specific license from the Department of Agriculture.
The good news for Joe is that people who owned big cats that were born before the act is adopted will be permitted to keep their animals; but the bad news is that the owners must register them, not breed them, and not allow them near the public.
Violators of the law could face fines of up to $20,000, and imprisonment for up to five years.
Carole, whose zoo is technically a wildlife preserve, has spent years lobbying Congress to pass the bill. "We are thrilled that the Big Cat Public Safety Act passed the House with bipartisan support to protect the big cats from abuse, the public and first responders from injuries and death, and the tiger in the wild from extinction," she wrote on Facebook.
According to the International Fund for Animal Welfare, there are roughly 10,000 big cats in the U.S., and more tigers in captivity than in the wild. The organization says that big cats kept in captivity are often "at risk for abuse," and live in poor conditions, including roadside zoos that are not being overseen or held accountable.
After the Brewers, my favorite baseball team is the Detroit Tigers. This year they finished dead last in their division. Maybe the Big Cat Public Safety Act could keep them away from the public, too.
The following two tabs change content below.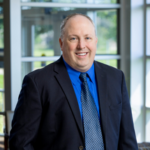 Elder Law and Estate Planning Attorney
at
McCarty Law LLP
Hoping to follow in his father's footsteps from a young age, Reg's practice primarily consists of advising individuals on estate planning, estate settlement and elder law matters. As Reg represents clients in matters like guardianship proceedings and long-term care admissions, he feels grateful to be able to offer families thorough legal help in their time of need.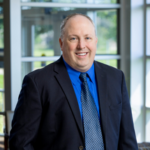 Latest posts by Reg P. Wydeven (see all)