Now is the time of year when my family starts watching Christmas movies. We watch the classics – 'Elf,' 'Christmas Vacation,' 'It's a Wonderful Life,' and, of course, 'Die Hard.'
We also watch 'Home Alone,' and sometimes 'Home Alone 2: Lost in New York.' The sequel finds Kevin McCallister, played by Macaulay Culkin, alone in the Big Apple while his family goes to Florida. While there, Kevin runs into the Wet Bandits, Harry and Marv, played by Joe Pesci and Daniel Stern, while staying in the landmark Plaza Hotel.
The film was released in 1992, when Donald Trump owned the Plaza. In exchange for allowing the production to use his hotel, Trump had a cameo in the movie, telling Kevin how to find the lobby.
Trump was a fixture in New York City, so it was no surprise to see him turn up in the movie. A native New Yorker, he was born in Queens and until he was elected, lived for decades in his Trump Tower in Manhattan. Before he moved into the White House, Trump was almost synonymous with New York City.
That's why it's so surprising that following the McCallisters' lead, Trump is headed to Florida. Or is it?
Last month, Melania and Donald each signed a "declaration of domicile" in Palm Beach County, Florida. In the declaration, they listed Trump Tower as their former home and the Mar-a-Lago Club, Trump's resort in Palm Beach, Florida, as their primary residence. The couple listed two other "places of abode" on their forms: Trump National Golf Club in Bedminster, New Jersey, where the president vacations, and, of course, the White House at 1600 Pennsylvania Avenue, in Washington, D.C.
Ever the shrewd businessman, Trump is presumably moving to Florida because the state has no income or inheritance taxes. New York, on the other hand, has a top state income tax rate of 8.82%, while New York City has a top rate of 3.876%. In addition, residents of Florida typically pay lower real estate taxes compared to property owners from out of state.
Trump hinted at the tax savings in a series of tweets after the New York Times reported the move, saying that he cherished New York "and always will, but unfortunately, despite the fact that I pay millions of dollars in city, state and local taxes each year, I have been treated very badly by the political leaders of both the city and state."
Not surprisingly, Trump couldn't resist taking a jab at his political opponents. Because New Yorkers are not known for turning the other cheek, Democratic governor, Andrew Cuomo, responded by saying, "Good riddance." He added, "It's not like Mr. Trump paid taxes here anyway. He's all yours, Florida."
Florida is one of a handful of states in the U.S. that has no income tax, which also includes Alaska, Nevada, New Hampshire, South Dakota, Tennessee, Texas, Washington and Wyoming.
In addition to the tax savings, political pundits believe the move to Florida is also a strategic one. During the 2016 election, Trump narrowly defeated Hillary Clinton in the Sunshine State. He has campaigned there many times and election experts view Florida as a crucial swing state in his bid for re-election in 2020.
Another exciting announcement was made last month: Disney intends to reboot the 'Home Alone' franchise. Trump could appear in the new movie. After all, having so many residences, it wouldn't be surprising if Donald and Melania accidentally left their teenage son, Barron, home alone.
The following two tabs change content below.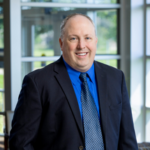 Elder Law and Estate Planning Attorney
at
McCarty Law LLP
Hoping to follow in his father's footsteps from a young age, Reg's practice primarily consists of advising individuals on estate planning, estate settlement and elder law matters. As Reg represents clients in matters like guardianship proceedings and long-term care admissions, he feels grateful to be able to offer families thorough legal help in their time of need.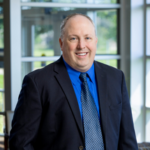 Latest posts by Reg P. Wydeven (see all)