When I was in high school, one of my best friends, Timmy, did a favor for a classmate of ours. She was on the pom pon squad and she also did a little modeling on the side for local companies' Sunday newspaper ads, such as Prange Way.
The summer before our senior year, she was modeling for a 'back to school' themed ad for Fleet Farm. She wore her cheerleading outfit and the photographer thought it would be perfect to have her pose with a football player. So Timmy agreed and appeared in the photo shoot with her wearing his Kimberly football jersey.
Not surprisingly, after we all got the ad in our Sunday paper, we teased Timmy for modeling and called him a pretty boy. After a week or two when two-a-day football practices started, we were too busy (and too tired) to tease him about it, so his modeling drama was forgotten about.
Or so we thought.
Shortly before our season opener, Timmy was notified by the WIAA that he was suspended from football for the year. They claimed he forfeited his standing as an amateur athlete by appearing as an athlete in the promotion of a commercial endeavor. So even though Timmy didn't get paid and appeared as a favor, he would have to sit out his senior year. And he was a two-way starter on the offensive line and at linebacker.
Thankfully there was an appeals process and cooler heads prevailed. The WIAA eventually reduced Timmy's season-long suspension to one game and he went on to dominate on both sides of the ball.
So Timmy couldn't profit from his good looks without jeopardizing his amateur status. California, however, is hoping to change all that for college athletes.
Last month, Governor Gavin Newsom signed the Fair Pay to Play Act, which allows college athletes to hire agents and earn money from endorsements. Further, schools can't retaliate against athletes for getting paid. The law, which is the first of its kind in the nation, was vigorously opposed by the NCAA and will almost certainly face legal challenges.
The Act makes it permissible for students at both public and private universities, but not community colleges, to enter into endorsement contracts with businesses, like video game manufacturers or restaurants, and be paid for those businesses' use of their name, image or likeness. Athletes can also enter into deals with shoe companies, so long as they don't conflict with their schools' existing contracts. For example, a UCLA basketball player couldn't sign a deal with Nike because the school already has a $280 million contract with Under Armour.
According to Newsom, while the NCAA generates over a billion dollars annually, "that money has not necessarily benefited athletes." Newsom, a former student-athlete who played baseball at Santa Clara University, claims the Act "is about fairness" because student athletes "are prohibited from being compensated while their respective colleges and universities make millions, often at great risk to athletes' health, academics, and professional careers."
Newsom believes several other states will soon follow suit. New York actually introduced a bill that mirrors California's, dubbed The New York Collegiate Athletic Participation Compensation Act, that also establishes a fund to help students who suffer career-ending injuries have income after graduation.
The Act has garnered support from professional athletes, most notably NBA star LeBron James. Newsom actually signed the bill into law on James' HBO show "The Shop." Coincidentally, the measure will take effect on January 1, 2023, during the senior year of James' 15-year-old son, Bronny, a hot basketball prospect.
The following two tabs change content below.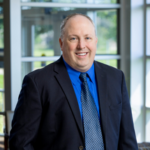 Elder Law and Estate Planning Attorney
at
McCarty Law LLP
Hoping to follow in his father's footsteps from a young age, Reg's practice primarily consists of advising individuals on estate planning, estate settlement and elder law matters. As Reg represents clients in matters like guardianship proceedings and long-term care admissions, he feels grateful to be able to offer families thorough legal help in their time of need.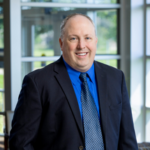 Latest posts by Reg P. Wydeven (see all)