My wife and I just started watching 'Game of Thrones.' The show, which is a medieval fantasy, is based on author George R.R. Martin's best-selling series, "A Song of Ice and Fire," and depicts two powerful families in their quest for control of the Seven Kingdoms of Westeros, and to sit atop the Iron Throne.
The series must be set in Wisconsin, because characters keep warning one another to brace themselves because "Winter is coming." In one of the episodes, the characters discuss the "Long Night," saying, "thousands of years ago, there came a night that lasted a generation. Kings froze to death in their castles, same as the shepherds in their huts; and women smothered their babies rather than see them starve, and wept, and felt the tears freeze on their cheeks." It sounds like they're describing our past winter.
But just like the Long Night, eventually our winter ended. But because it was so long, I had forgotten that with Spring comes yardwork. And hayfever.
With all the rain we've had, it seems I'm mowing the lawn just about every other day. My allergies get so bad, I'm tempted to just let the grass grow. But I don't want to lose my house.
Apparently, that's what's happening to Jim Ficken, a resident of Dunedin, Florida. Like most municipalities, the city imposes fines for homeowners who let their grass get too long. According to the Tampa Bay Times, Dunedin imposes fines of $500 per day for grass longer than 10 inches. Because Ficken failed to keep his lawn trim, he has been issued nearly $30,000 in fines. "It's an excessive fine, and everyone I've spoken to says it's outrageous," he said during a news conference in front of his house.
Although his fines were racking up, Ficken claims he was not given notice by the city until they were already in the tens of thousands of dollars. After a code enforcement official came to his home and told him to expect "a big bill from the city," Ficken bought a lawn mower and cut his grass.
But it was too late. According to Dunedin's Code Enforcement Board, they received numerous complaints from Ficken's neighbors about the appearance of his yard. And because the 69-year-old retiree failed to pay his fines, the city foreclosed on his home.
In response, Ficken filed a counter suit against the city and the Code Enforcement Board members. He is only seeking $1 in damages, but he is asking the city to cover his attorney fees and to waive the fines. Ficken also hopes that his suit will change the law so that in the future Dunedin can't impose fines "without considering a homeowner's ability to pay." According to Ficken's suit, in 2007, Dunedin collected $34,000 for code violations. In 2018, that number shot up to nearly $1.3 million.
While I just hate cutting the grass, Ficken actually has good reasons for letting his lawn go. In his suit, he explains that his grass got long because he was traveling to South Carolina to take care of his ill mother. After she passed away, he was there handling her affairs. The man he hired to mow his lawn died. When Ficken finally did get home and try to cut the grass himself, his lawn mower broke.
Ari Bargil of the Institute for Justice is representing Ficken free of charge. The attorney told reporters at a news conference that, "Nobody should lose their house for having tall grass."
Ficken must be a Game of Thrones fan, for he purportedly claims, "There is only one thing I say to mowing: Not today."
The following two tabs change content below.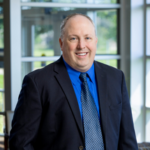 Elder Law and Estate Planning Attorney
at
McCarty Law LLP
Hoping to follow in his father's footsteps from a young age, Reg's practice primarily consists of advising individuals on estate planning, estate settlement and elder law matters. As Reg represents clients in matters like guardianship proceedings and long-term care admissions, he feels grateful to be able to offer families thorough legal help in their time of need.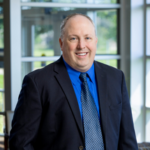 Latest posts by Reg P. Wydeven (see all)