Last week, our family went to Shopko for the last time. It was sad because most of the store was empty and the few shelves that had items for sale were heavily picked over and left in disarray. It was a far cry from when the department store first opened. I remember it being jammed, with folks from the Heart of the Valley who no longer had to travel to Appleton to shop.
But then along came huge chains like Walmart and Target that sold groceries in addition to traditional department store wares. Their prices were lower than Shopko's and they had more convenient locations. Then they started offering online ordering and pickup. Internet retailers certainly didn't help either.
So it was sad to see a Kimberly institution go away. But smaller brick-and-mortar retailers aren't the only ones feeling the pinch of huge department store chains and internet shopping – various levels of government are losing revenue, too.
Last year the Supreme Court decided to allow states to collect sales tax from all online purchases by their residents and many states were quick to impose these taxes. So while that helped, economists noticed a trend that consumers, typically millennials, were starting to spend less on "stuff" and more on intangible things like "experiences." Included in these experiences were travel costs, which includes Uber and Uber Eats, and streaming services. So governments wanted to get in on this action, too.
In 2015, Chicago introduced a digital entertainment and services tax. Dubbed the "Netflix tax," the measure imposed a 9% tax on digital entertainment, gaming and digital streaming service providers, such as its namesake and others like Hulu and Amazon Prime. Legislators estimated the law could raise up to $12 million per year in tax revenue.
Starting this year, Chicago has collected $2 million in sales tax from three streaming services, making it the first major city to successfully collect such a tax. The city collected $1.2 million from Sony in January for services including PlayStation Video live events and purchases of music and video. The Windy City also collected nearly $800,000 from Eventbrite and $70,000 from Fandango.
While Chicago is the first governmental body to successfully tax streaming services, it almost certainly won't be the last. Virginia introduced a similar proposal that was ultimately voted down and Rhode Island's governor proposed a budget this year that includes new sales taxes on digital videos, books and music.
Not surprisingly, streaming service providers aren't in favor of such a tax and claim it is unconstitutional. Sony, which is headquartered in Tokyo, claimed that because it doesn't have a physical presence in Chicago, it could not be subject to the city's tax. The Liberty Justice Center, a libertarian group, sued the city on behalf of customers of Netflix, Spotify and Amazon Prime. Jeffery Schwab, a spokesman for the LJC, told the Chicago Tribune, "No aldermen voted on this tax. It never went before the Chicago City Council, which makes the so-called 'Netflix tax' an illegal tax." The suit is currently in the appeal stage.
If Chicago prevails, more cities or states will follow suit. It's almost certain that the providers will raise prices in response.
While I love Netflix, there are no cliffhangers. Like shopping at Shopko, I miss the nostalgia of having to wait a week to see if Fonzie was able to successfully jump the shark.
The following two tabs change content below.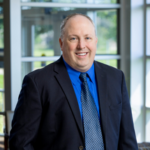 Elder Law and Estate Planning Attorney
at
McCarty Law LLP
Hoping to follow in his father's footsteps from a young age, Reg's practice primarily consists of advising individuals on estate planning, estate settlement and elder law matters. As Reg represents clients in matters like guardianship proceedings and long-term care admissions, he feels grateful to be able to offer families thorough legal help in their time of need.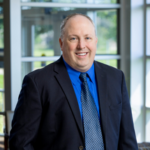 Latest posts by Reg P. Wydeven (see all)