Me Fail English? That's Unpossible
I went to the University of Wisconsin-Eau Claire for my undergraduate degree. I loved my four years at UWEC. Not only did I earn my degree in History which allowed me to go on to law school, but I also learned responsibility.
Going off to college, for the first time I had to do my homework, get up on time for class, keep myself fed, wash my clothes and clean up after myself. I learned how to be a good roommate and balance my checkbook. So in addition to academics, I also learned how to be a grownup.
Because of the many lessons taught to college students, some parents will do anything so their kids can get into a school, especially a prestigious one. A couple of weeks ago, I wrote about Lori Loughlin, Felicity Huffman and other parents who bribed school officials or cheated on entrance exams to get their kids into colleges.
Ironically, Loughlin's daughter, Olivia Jade, has previously said that she didn't even want to go to college. She had aspired to be a full-time influencer. As a fossil, I didn't realize this was an actual job. I had no clue that companies identified individuals who have influence over potential customers through social media and paid those individuals to hock their wares. Jade is such an influencer, having millions of followers on Instagram and Twitter.
Since the scandal broke, Jade has left the University of Southern California to pursue her influencer career. So she will be deprived of the opportunity to learn responsibility and how to be a grownup. And she'll miss out on the academics, which may have been helpful.
To protect her brand, the 19-year-old attempted to trademark "Olivia Jade Beauty." However, the United States Patent and Trademark Office sent her a letter warning that her filing is in danger of abandonment due to poor punctuation and vague language in the application.
The USPTO indicated that, "Proper punctuation in identifications is necessary to delineate explicitly each product or service within a list and to avoid ambiguity. Commas, semicolons, and apostrophes are the only punctuation that should be used." In addition, officials said that the "applicant must correct the punctuation in the identification to clarify the individual items in the list of goods."
According to the letter, the "identification of goods" Jade hopes to trademark "must be clarified" because the language "make up kits" with "moisturizer" and "concealer" is too broad. Jade was hoping to trademark various products, including "make up kits comprised of moisturizer, primer, concealer, foundation, make-up powder, make-up pencils, eye make-up, eyeshadow, eye liner, mascara, blush, highlighter, bronzer, make-up setting spray lipstick lip gloss, lip stains, make-up remover." The agency suggested that adding the terms "skin moisturizer," "facial concealer" and "make-up setting spray" were examples of more specific language to use.
Jade must respond within six months or her submissions will be abandoned.
To make matters worse, after the scandal broke, Sephora ended its partnership with Jade, who was promoting the cosmetics company's Sephora Collection contour palette. In a statement to PEOPLE magazine, Sephora said, "After careful review of recent developments, we have made the decision to end the Sephora Collection partnership with Olivia Jade, effective immediately."
Like her time in college, it appears Jade's career in beauty may be fleeting.
The following two tabs change content below.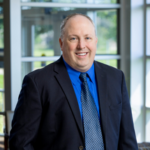 Elder Law and Estate Planning Attorney
at
McCarty Law LLP
Hoping to follow in his father's footsteps from a young age, Reg's practice primarily consists of advising individuals on estate planning, estate settlement and elder law matters. As Reg represents clients in matters like guardianship proceedings and long-term care admissions, he feels grateful to be able to offer families thorough legal help in their time of need.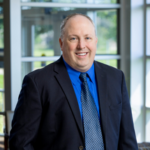 Latest posts by Reg P. Wydeven (see all)