Well, now that the Badgers have been bounced in the first round of the NCAA tournament, I can focus my sports attention elsewhere. The Milwaukee Bucks have been exciting to watch this year, as they won the Central Division for the first time since 2001 and currently have the best record in the NBA.
As a result, I've seen a lot of cool Bucks gear this year featuring their new logos and colors: Good Land Green and Cream City Cream. Green represents the woods of Wisconsin and the deer's home, while cream is the color of the bricks found in Milwaukee that gave the city its nickname.
The Bucks aren't the first team in Milwaukee to give a nod to the city's masonry past. The Cream City Creams were a professional baseball club founded in Milwaukee in the 19th century. The team morphed into the Brewers, named for the numerous breweries in the area, including Miller, Schlitz and, of course, Pabst.
Pabst was founded in Milwaukee in 1844 by Jacob Best. Jacob's son, Phillip, took control of the brewery in 1860 and shortly after sold it to his two sons-in-law, Emil Schandein and Frederick Pabst. Pabst, a former sea captain, took over as president of the company and named it after himself in 1889.
By 1893, Pabst became the first brewer in the U.S. to sell more than a million barrels of beer in a year. Its Best Select lager won numerous awards in beer competitions, leading to its name being changed to Pabst Blue Ribbon.
When Prohibition came along, however, Pabst stopped brewing beer. Instead, the company shifted its focus to cheese and sold more than 8 million pounds of Pabst-ett brand. After Prohibition ended, the company went back to selling beer, and the cheese line was sold to Kraft.
Today, beer is a competitive game. Traditional breweries like Pabst have to contend with microbreweries and craft breweries, along with the discerning tastes of beer connoisseurs. Just like with its cheese, Pabst is again looking to find another niche in the marketplace and stay relevant in the spirit world.
Earlier this year, Pabst registered a new label with the U.S. Alcohol and Tobacco Tax and Trade Bureau (or TTB): Pabst Blue Ribbon Whiskey. Inspired by Jacob Best's dabbling with a whiskey still, the brewery plans to have its 80-proof, clear liquor on shelves this summer.
Matt Bruhn, the general manager of Pabst, told Esquire magazine that the brewery didn't have the access or the desire to put whiskey in barrels. He explained that aged whiskey is not what Jacob Best would have done, so they wanted to "make a killer, off-the-still liquid."
The only problem is that to legally be considered whiskey, the TTB requires that it be "aged" in wood – otherwise it must be marketed as moonshine. Wanting to sell whiskey, Bruhn pressed the agency for how long it must be aged, and they responded, "No determined amount of time. If it touches wood, it's a whiskey." Once again tapping its ingenuity, Pabst devised a barrel that literally ages the whiskey for five seconds before being bottled. So technically, it's whiskey.
TTB regulations define "age" as the period after distillation but before bottling, when spirits are stored in oak containers. The TTB requires that any whiskey that has not been aged for at least four years have an age statement on its label. So PBR Whiskey will have a label that says "Aged for 5 Seconds."
When asked if branching out into whiskey was a big risk, Pabst officials responded "probably, but it's worth a shot."
The following two tabs change content below.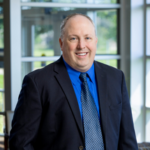 Elder Law and Estate Planning Attorney
at
McCarty Law LLP
Hoping to follow in his father's footsteps from a young age, Reg's practice primarily consists of advising individuals on estate planning, estate settlement and elder law matters. As Reg represents clients in matters like guardianship proceedings and long-term care admissions, he feels grateful to be able to offer families thorough legal help in their time of need.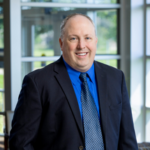 Latest posts by Reg P. Wydeven (see all)