When I was a kid, going to the mall was a huge deal. My favorite store was a kiosk that sold martial arts weapons, most of which were featured in Bruce Lee movies. Bruce Lee is credited for the kung fu craze that swept the nation in the 1970s and '80s. His movies exposed audiences to fighting styles and weapons not seen before in the U.S.
The best example are nunchaku, commonly known as nunchucks, which are two wooden or metal rods connected by a chain or rope. Nunchucks were featured in tons of kung fu movies and grew in popularity. Typically, however, they were used as comic relief – nothing was funnier than an untrained martial artist wielding a pair of nunchucks and hitting himself in the face and/or groin.
Law enforcement was not amused, however. They feared nunchuck mania would catch on with youth who would want to get their hands on these weapons and use them for committing crimes. So in 1974, out of concern for public safety, the State of New York State criminalized nunchucks.
Shortly after the ban, James Maloney, a young man living in suburban New Jersey, began studying martial arts and nunchucks in particular. When he was only 6, his father was fatally stabbed. Aware of the danger posed by edged weapons, Maloney believed nunchucks would make an exceptional tool for self-defense because they allowed their wielder to maintain distance from his or her attacker.
Maloney went on to study martial arts, even developing his own style that he dubs "Shafan Ha Lavan," which in Hebrew means "white rabbit." Nunchucks were an integral part of that style. Maloney first learned of New York's ban on nunchucks in 1981, when he was arrested in New York City after doing a public demonstration with them. In 2000, he was charged with possessing them in his home. These incidents planted the seed for Maloney to overturn the ban.
So Maloney went to law school and by the time he graduated in 1995, he had already formulated the basic outline of a challenge to the nunchucks ban. Representing himself, Maloney, now a professor at the State University of New York's Maritime College, filed a complaint in 2003 and argued that he had a constitutional right "to possess nunchaku in my own home."
The Nassau County district attorney's office disagreed, claiming that "the dangerous potential of nunchucks is almost universally recognized" and thus not protected by the Second Amendment.
Over the next 15 years, Maloney's case made its way through the court system, finally coming before Judge Pamela K. Chen, of the U.S. District Court for the Eastern District of New York. Last month, Chen agreed with Maloney and overturned the ban. "The centuries-old history of nunchaku being used as defensive weapons strongly suggests their possession, like possession of firearms, is at the core of the Second Amendment," she wrote. Chen went even further by striking down the entire ban on the weapon, as well as a related law preventing nunchucks from being manufactured or transported in New York.
In Wisconsin, nunchucks are classified as "dangerous weapons." Under the law, "No person may carry, possess or use any dangerous weapon, except with the written approval of the chief of police or his or her designee or for law enforcement purposes. Dangerous weapons not approved by the chief of police may be confiscated by a police officer."
So if I want to hit myself in the face and/or groin with nunchucks, I need my police chief's approval first.
The following two tabs change content below.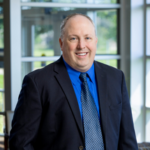 Elder Law and Estate Planning Attorney
at
McCarty Law LLP
Hoping to follow in his father's footsteps from a young age, Reg's practice primarily consists of advising individuals on estate planning, estate settlement and elder law matters. As Reg represents clients in matters like guardianship proceedings and long-term care admissions, he feels grateful to be able to offer families thorough legal help in their time of need.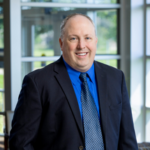 Latest posts by Reg P. Wydeven (see all)