Over the last month or so, I've written about how the TSA has defined peanut butter as a liquid and various levels of government have classified hamburgers and hot dogs as sandwiches, but not burritos. This week we ponder the age-old question: what constitutes a chicken wing?
Aimen Halim, from Chicago, recently filed a class action lawsuit in the U.S. District Court Northern District of Illinois Eastern Division, against Buffalo Wild Wings. Halim accuses the popular restaurant chain of "false and deceptive marketing and advertising" of boneless wings, claiming that they are more like glorified chicken nuggets since they do not contain chicken wing meat. He asserts that the practice violates the Illinois Consumer Fraud and Deceptive Business Practices Act.
"Unbeknownst to Plaintiff and other consumers, the Products are not wings at all, but instead, slices of chicken breast meat deep-fried like wings," reads the suit. "Indeed, the Products are more akin, in composition, to a chicken nugget rather than a chicken wing."
The complaint goes on to say, "Specifically, the name and description of the products (i.e., as "Boneless Wings") lead reasonable consumers to believe the products are actually chicken wings. In other words, the products are chicken wings that have simply been deboned, and as such, are comprised of entirely chicken wing meat."
Halim said he ordered boneless wings at one of the franchises in January believing the product was actually "wings that were deboned." He further claims that had he known the boneless chicken wings were not actual chicken wings, he either might not have purchased them, or would have paid less.
Court filings reference a photo of a Buffalo Wild Wings restaurant menu, where the "boneless" wing subcategory is found on a larger "wings" menu that also includes other non-wing options such as "cauliflower." "Traditional" wings and "tenders" can also be found on the menu. However, in the "About The Wings" section of the menu, the product is described as "juicy all-white chicken."
The suit quotes Ander Christensen, who begged the Lincoln, Nebraska, city council in 2020 to stop referring to boneless wings as "wings." "Nothing about boneless chicken wings actually come from the wing of a chicken. We would be disgusted if a butcher was mislabeling their cuts of meats but then we go around pretending as though the breast of the chicken is its wing," he argued.
Christensen continued, saying, "Boneless chicken wings are just chicken tenders, which are already boneless." As alternative monikers, he suggested "Buffalo-style chicken tenders," "wet tenders," "saucy nugs," and finally, "trash."
Halim alleges that following Christensen's speech, Buffalo Wild Wings still "refused to change its practices," while competitors Papa Johns and Domino's Pizza sell "actual chicken wings." Instead of "wings," the chains market their boneless products as "boneless chicken" or "chicken poppers."
Hamlin is asking the court to order the restaurant chain, which has 1,200 locations, to immediately stop making "misleading representations."
In response to the lawsuit, Buffalo Wild Wings snarkily tweeted, "It's true. Our boneless wings are all white meat chicken. Our hamburgers contain no ham. Our buffalo wings are 0% buffalo."
Purportedly after hearing of the lawsuit, Jessica Simpson is considering suing Chicken of the Sea tuna because it contains no chicken.
The following two tabs change content below.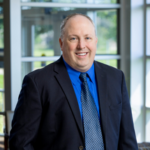 Elder Law and Estate Planning Attorney
at
McCarty Law LLP
Hoping to follow in his father's footsteps from a young age, Reg's practice primarily consists of advising individuals on estate planning, estate settlement and elder law matters. As Reg represents clients in matters like guardianship proceedings and long-term care admissions, he feels grateful to be able to offer families thorough legal help in their time of need.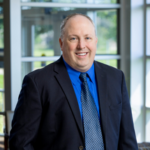 Latest posts by Reg P. Wydeven (see all)