When I was a kid, I loved going to Madison for Badger games or for the State basketball tournament. I remember getting excited to see the giant Michelin Man outside a tire store. I can only assume his husky frame is attributable to trying all of the restaurants contained in his guide.
In 1900, brothers Édouard and André Michelin published their first Michelin Guide for French motorists. At the time, there were fewer than 3,000 in France. In an effort to increase the demand for cars and, thus, tires, the Michelins produced nearly 35,000 copies of the guide, which they gave away for free. It provided information to motorists, including maps, tire repair and replacement instructions, car mechanics listings, hotels, and gas stations.
After World War I, the guide underwent a major overhaul. Michelin started charging for the book, which now included listings for restaurants and hotels. As the restaurant section took off in popularity, the brothers recruited a team of inspectors to visit and review restaurants, who were always anonymous.
In 1926, the guide began to award stars for fine dining establishments. Initially, there was only a single star awarded, but in 1931, the hierarchy of zero, one, two, and three stars was introduced. In 1936, the criteria for the starred rankings were published: one star means "a very good restaurant in its category;' two means "excellent cooking, worth a detour;" while three represents "exceptional cuisine, worth a special journey."
In 2005, Michelin published its first American guide, covering 500 restaurants in the five boroughs of New York City and 50 hotels in Manhattan.
The stars are highly coveted and only a select few restaurants are honored with three stars. The gain or loss of a star can have tremendous impact on the success of a restaurant.
That's why the demotion in this year's guide of Guy Savoy's Monnaie de Paris restaurant in Paris from three stars to two is a huge shock. Savoy is considered by many to be the world's best chef, and his eatery was awarded three Michelin stars by the guide in 2002.
"We are fully aware of the impact of our decisions for the restaurants concerned," the Michelin Group said in the statement. "We maintain a trust-based relationship with the gourmets and our readers. They expect our recommendations to be serious and reliable in order to guide them in their choices." The Group reiterated that the ratings are "in no way permanent" and are reassessed yearly by their inspection teams.
It will be curious to see what action, if any, Savoy will take. Suing Michelin for the loss of a star isn't unprecedented.
In 2019, Marc Veyrat became the first chef to sue Michelin after his restaurant, La Maison des Bois in Haute-Savoie, dropped from three stars to two in the guide. The only award he sought was one symbolic euro. The demotion was purportedly due to the cheese used in his soufflé.
A Michelin Guide inspector said the decision was based on the fact that he used cheddar, an English cheese, which Veyrat vehemently disputed. He claimed his soufflé was made of Reblochon and Beaufort, two native French cheeses. His lawyer called the incident "cheddar gate."
The chef demanded the names and resumes of the reviewers who graded him. Richard Malka, Michelin's attorney, though, argued that it was crucial that the guide's inspectors remain anonymous. The court agreed and ultimately dismissed the case, holding that Veyrat had offered no "proof showing the existence of any damage" caused by the demotion.
Veyrat allegedly said the court's decision was not gouda.
The following two tabs change content below.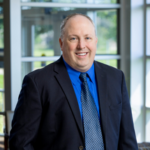 Elder Law and Estate Planning Attorney
at
McCarty Law LLP
Hoping to follow in his father's footsteps from a young age, Reg's practice primarily consists of advising individuals on estate planning, estate settlement and elder law matters. As Reg represents clients in matters like guardianship proceedings and long-term care admissions, he feels grateful to be able to offer families thorough legal help in their time of need.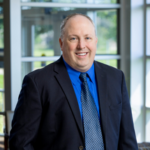 Latest posts by Reg P. Wydeven (see all)