When I was a kid, I loved peanut butter. I had friends over for a peanut butter party – we had peanut butter sandwiches and then peanut butter cookies and peanut butter ice cream for dessert.
Because I had a choosy mom, she chose creamy Jif, which she put on my sandwich every day from 1st grade through graduation. Because it's so thick, a little goes a long way.
That's why I was surprised to learn that the U.S. Transportation Safety Administration recently decided that peanut butter is a liquid. As such, airline passengers must limit the amount they bring in their carry-ons to 3.4 ounces. But, savvy flyers can pack as much peanut butter as they want in their checked luggage.
Last month, the TSA announced the rule in a tweet, joking that "you may not be nuts about it." They also explained the agency's definition of a liquid, which they claim, "has no definite shape and takes a shape dictated by its container."
The Twitter-verse was quick to respond, voicing their opposition to the decision. One user argued, "If peanut butter is considered a liquid, then why is it sold by weight, and not volume?" While I loved creamy Jif, my dad preferred crunchy Skippy peanut butter. One astute Twitter user pondered, "Does this same rule apply to chunky peanut butter?"
One opponent of the ruling went so far as to post images of cats fitting into the shape of various containers, arguing they could, therefore, be defined as liquids.
Because people love their peanut butter, another creative tweet inquired if the rules changed if the peanut butter was put on a sandwich. The TSA confirmed that it did, replying, "Solid foods, including peanut butter and jelly sandwiches, are allowed in carry-on bags with no quantity limitations or packing requirements."
The TSA requires "any item you can spread, smear, spray or spill" to be 3.4 oz or less if in a carry-on, and all the liquids a passenger is traveling with must fit in a quart-size bag. So, my question is if braunschweiger can be spread, would this meat be considered a liquid? According to the TSA rules, it would.
Unlike most governmental bodies, the TSA actually seems to have a sense of humor. In posts sharing travel information, the agency has been known to make corny puns – an endeavor near and dear to my heart. In a related tweet, the TSA reminded passengers about bringing different types of food through airport security.
"Traveling with your favorite chips and dip? You don't want it to become all chips and no dip. So be sure your creamy sauces are 3.4 oz or less in carry-on," it read. "In queso you're wondering, all your travel-size liquids need to fit in a single quart-size bag."
"Travel plans are no artijoke," another tweet reads. "So, here's some light-hearted news! Canned artichoke hearts are good to go in checked bags. They can even fly in a carry on if their liquid content is 3.4 oz or less."
While I love peanut butter, I haven't had any in almost 25 years. My wife and son are allergic to peanuts, which are one of very few airborne food allergens. So, I actually like the TSA's ruling, for just opening a jar of peanut butter on a plane, which recirculates air, can cause someone with peanut allergies to go into anaphylactic shock.
Accordingly, on the last flight we took, a flight attendant asked if I wanted a bag of peanuts. I told her to get the shell out of here.
The following two tabs change content below.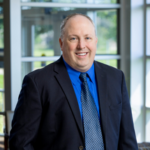 Elder Law and Estate Planning Attorney
at
McCarty Law LLP
Hoping to follow in his father's footsteps from a young age, Reg's practice primarily consists of advising individuals on estate planning, estate settlement and elder law matters. As Reg represents clients in matters like guardianship proceedings and long-term care admissions, he feels grateful to be able to offer families thorough legal help in their time of need.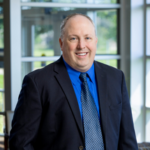 Latest posts by Reg P. Wydeven (see all)