I remember as a kid, that on a few occasions, there were times when my sister and mother seemed to be on edge. During these instances, my dad would invite me outside to shoot hoops. Once out of earshot, he explained that we always need to love and support the women in our lives, but especially during these heightened emotional times. And to do whatever they said, no matter what.
As a little kid, I did not understand women's menstrual cycles. But, I've consistently followed my dad's advice, which has served me well for 50 years.
According to the American College of Obstetricians and Gynecologists, period pain, or dysmenorrhea, is extremely common, as more than half of menstruating women experience pain for one or two days every month. For some, the pain is so severe that they are unable to perform normal activities for several days.
To address this, Zambia, along with several Asian countries, including Japan, Indonesia, Taiwan, South Korea and Vietnam, have implemented paid menstrual leave for female employees. Last month, Spain became the first country in Europe to introduce time off work for employees suffering from the painful symptoms associated with their period.
Spain's measure allows women to have three days of menstrual leave a month, with the option of extending it to five days, if they experience painful periods. The African nation of Zambia introduced what's been dubbed "Mother's Day," in which a female worker is entitled to one day of leave every month without giving a reason or requiring a medical certificate.
Japan menstrual leave law has been in effect since 1947. It mandates that employers cannot ask women who experience difficult periods to work on those days. Indonesia's law was introduced a year later and provides that female workers experiencing menstrual pain are not obliged to work on the first two days of their cycle.
Taiwan's law grants female employees the right to request a day off every month for period leave at half their regular wage. However, if more than three such leaves are taken in a year, the additional days are counted toward sick leave. Female employees in South Korea are entitled to a day off every month for monthly "physiologic leave." Vietnam's law gives women a 30-minute break each day of their period cycle, along with three days a month of leave. Employees who do not take such leave are paid extra.
These laws are a result of research on the impact of menstrual cycles on employee productivity. Studies revealed that women who "power through" and work while menstruating are less productive. For example, in 2019, a Dutch survey of 32,748 women found that working during painful, exhausting, or heavy periods accounted for nine days of lost productivity per person, per year.
This is a hotly contested issue, even among women. Supporters of such measures argue that normalizing menstruation will advance gender equality. Opponents fear menstrual leave will reinforce negative gender stereotypes and lead to more employer discrimination against women.
Individual companies in the U.S., Australia and India have included menstrual leave as part of their employee benefits packages, even though those countries do not have express laws about such leave.
While just slightly more than half of the U.S. population is female, they only make up about 25% of Congress. If those numbers were truly representative, it would be interesting to see if menstrual leave would ever be introduced in a bill.
The following two tabs change content below.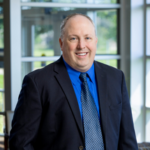 Elder Law and Estate Planning Attorney
at
McCarty Law LLP
Hoping to follow in his father's footsteps from a young age, Reg's practice primarily consists of advising individuals on estate planning, estate settlement and elder law matters. As Reg represents clients in matters like guardianship proceedings and long-term care admissions, he feels grateful to be able to offer families thorough legal help in their time of need.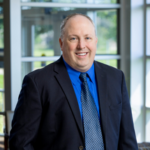 Latest posts by Reg P. Wydeven (see all)