When I was a kid, there were six kinds of milk in our grocer's refrigerated section – whole, skim, 1%, 2%, chocolate milk and buttermilk. Today, I can barely count how many varieties there are.
In addition to these standards, which have been dubbed "dairy milk," there are many drinks made from the liquid extracts of plant materials, such as soy, cashews, almonds, oats, rice, coconuts and even quinoa and hemp. Plus, there are multiple flavors of each of these varieties. And they are all described as "milk." In fact, if you search "milk" on Walmart's website, there are over 1,000 results.
With all these new plant-based varieties flooding the market, dairy producers have been begging for years for the U.S. Food and Drug Administration to stop allowing beverages that didn't come from a dairy animal as "milk." Farmers believed calling plant-based beverages "milk" misled consumers into thinking they compared to the nutritional value of cow's milk, which is rich in nutrients such as calcium, magnesium and vitamin D.
The dairy industry asked the FDA to formally define "milk" as the product of "milking one or more healthy cows." Last month, however, the FDA issued proposed rules that would allow plant-based beverages that are marketed as "milk" to continue to use the name. The agency claims that plant-based beverages don't purport to come from cows and that shoppers don't believe they do either.
The new rules would require that the labels of plant-based beverages clearly identify the source of the drink, such as "soy milk" or "almond milk." As an additional compromise, the new measures would call for additional nutrition labels that indicate when the drinks have lower levels of nutrients than dairy milk. They can continue, though, to use labels indicating when plant-based drinks have higher levels of nutrition than cow's milk. Currently, fortified soy milk is the only plant-based drink included in the dairy category of U.S. dietary guidelines because of its nutrient levels.
According to Dr. Robert Califf, Commissioner of the FDA, the proposed rules are intended to provide consumers with clear nutritional information. They do not apply, however, to nondairy products other than beverages, such as yogurt.
The National Milk Producers Federation fully supported requiring plant-based beverages to have extra nutritional information on their labels. Although, they do feel allowing such drinks to be called "milk" is udderly ridiculous.
On the other side of the fence, the Good Food Institute, a plant-based products industry trade group, opposed the extra labeling requirements. The group released a statement, saying "the guidance misguidedly admonishes companies to make a direct comparison" with cow's milk, even though key nutrients are already required to be listed.
The FDA will accept comments on the proposed rules through April 23.
Despite the rising popularity of plant-based beverages, cow's milk still has the largest market share. According to NielsenIQ, while sales of plant-based beverages over the last year totaled $2.5 billion, sales of refrigerated cow's milk hit $12.3 billion over that same period.
So, while there may be some new kids in town when it comes to the milk game, good old cow's milk still isn't ready to be put out to pasteur.
The following two tabs change content below.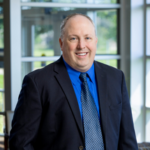 Elder Law and Estate Planning Attorney
at
McCarty Law LLP
Hoping to follow in his father's footsteps from a young age, Reg's practice primarily consists of advising individuals on estate planning, estate settlement and elder law matters. As Reg represents clients in matters like guardianship proceedings and long-term care admissions, he feels grateful to be able to offer families thorough legal help in their time of need.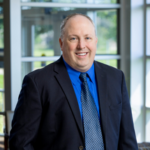 Latest posts by Reg P. Wydeven (see all)