Clothing, Clothing, Wherefor Art Thou Clothing?
As a high school teacher in the English Department, my sister has taught 'Romeo and Juliet' more times than she can count. Probably every American kid who ever went to school had a unit in English class on Shakespeare and most likely read 'Romeo and Juliet.'
The old style of English used in his writings can be difficult to understand, or as Shakespeare put it in 'Macbeth,' "Confusion now hath made his masterpiece." So, to help high schoolers stay engaged, many English teachers show the 1968 movie 'Romeo and Juliet' in their classes.
This iteration was directed and co-written by Franco Zeffirelli, and starred 16-year-old Leonard Whiting as Romeo and 15-year-old Olivia Hussey as Juliet. Hollywood legend Laurence Olivier spoke the film's prologue and epilogue and dubbed the voice of Antonio Pierfederici, who played Lord Montague.
The movie won Academy Awards for Best Cinematography and Best Costume Design, and was nominated for Best Director and Best Picture. Whiting and Hussey's performances earned both actors Golden Globe Awards for Most Promising Newcomers.
Despite the film's commercial and critical success, and the awards they received, Whiting, now 72, and Hussey, now 71, recently sued Paramount Pictures for more than $500 million over their nude scene featured in the movie. The suit, filed in Los Angeles County Superior Court, alleges sexual abuse, sexual harassment and fraud.
According to court papers, Zeffirelli, who died in 2019, initially told the pair that they would wear flesh-colored undergarments in their love scene, which appears late in the movie. However, when it came time to shoot the scene on the last day of filming, Whiting and Hussey claim that Zeffirelli told them that they would wear only body makeup. He allegedly assured them that the camera would be positioned in a way that would not show nudity.
Unlike Shakespeare's 'King Richard III,' however, Romeo and Juliet did not clothe their naked villainy and the pair were filmed in the nude, with Whiting's bare buttocks and Hussey's bare breasts being briefly shown during the scene. The actors claim this happened without their knowledge or consent, in violation of California and federal laws against indecency and the exploitation of children.
The suit asserts that Zeffirelli told them they must act in the nude "or the Picture would fail" and their careers would be hurt. The actors "believed they had no choice but to act in the nude in body makeup as demanded," according to their complaint.
The lawsuit declares that Whiting and Hussey have suffered emotional damage and mental anguish for decades, and that each had careers that did not reflect the success of the movie. The actors proclaim their suffering, along with the revenue earned by the film since its release, entitle them to damages of more than $500 million.
The suit was filed under a California law temporarily suspending the statute of limitations for child sex abuse, which has led to a number of new lawsuits and the revival of many others that were previously dismissed. It will be interesting to see how the movie being filmed almost entirely in Italy impacts the case.
If the case goes to trial, Paramount will almost certainly point to an interview Hussey had with Variety in 2018 to honor the film's 50th anniversary where she defended the scene. "Nobody my age had done that before," she said, adding that Zeffirelli shot it tastefully. "It was needed for the film."
Maybe this time 'Romeo and Juliet' will finally get their happily ever after.
The following two tabs change content below.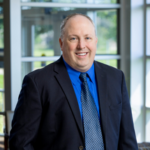 Elder Law and Estate Planning Attorney
at
McCarty Law LLP
Hoping to follow in his father's footsteps from a young age, Reg's practice primarily consists of advising individuals on estate planning, estate settlement and elder law matters. As Reg represents clients in matters like guardianship proceedings and long-term care admissions, he feels grateful to be able to offer families thorough legal help in their time of need.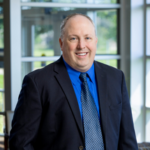 Latest posts by Reg P. Wydeven (see all)