When I was a kid, my parents liked listening to Dean Martin. Dino had a beautiful, laid-back voice and sang numerous classics. He also had impeccable comedic timing, which is why he hosted his own variety show on NBC from 1965 to 1974.
As the ratings for his show started to decline, NBC retooled it by having Dean and other celebrities roast members of the Hollywood elite. Modeled after the roasts held at the New York Friars' Club, the show's new format demanded less of Dean's time but still benefited from his cachet and that of the other celebrities. The specials, which ran from 1974 to 1984, featured such legends as Lucille Ball, Johnny Carson, Rich Little, Bob Hope and Don Rickles.
Today, Comedy Central has its own series of celebrity roast specials, which are patterned after the Friars' and Dean Martin's roasts. While more vulgar and mean-spirited, the specials have roasted stars such as Donald Trump, Justin Bieber and Charlie Sheen.
One of the more prevalent roasters is comedian Jeff Ross, who dubs himself the Roastmaster General. Ross has even hosted his own roasting specials, going on location to rib members of the Boston Police Department, people being affected by American immigration policies near the U.S.-Mexico border, and even volunteers from towns and cities all across the country.
One such special was held in Texas' Brazos County Jail, where Ross slammed people in the slammer. While most of the roastees take the ridicule in stride, one of Ross' victims is now making a federal case out of it.
Gabriel Paul Hall was one of the inmates at Brazos and was one of Ross' targets. Hall was sentenced to death for murdering a retired professor and the man's disabled wife. He confessed to the killings, which occurred in 2015 when he was an 18-year-old Texas A&M Consolidated High School student.
At the time the special was filmed, Hall was being held at the Brazos County Detention Center awaiting trial. Unaired footage from the special shows Ross joking with Hall about whether he'd hurt a fly. When Ross asked Hall about hurting people, however, he replied, "Eh, they're annoying. We'll leave 'em to their own devices."
McKenzie Edwards, Robert C. Owen and Raoul D. Schonemann are attorneys representing Hall and they have petitioned the United States Supreme Court to have his death sentence overturned because prosecutors violated Hall's Sixth Amendment rights to an impartial jury.
The attorneys argue that Ross and his nine-person film crew were allowed to interview Hall without first informing his attorneys, who had requested that sheriff's deputies seek their consent before allowing Hall to have contact with anyone. Even worse, they claim, the footage was then used by prosecutors to help prejudice the jury against Hall, leading to his death sentence.
"A Texas jail volunteered to let Comedy Central comedian Jeff Ross roast its inmates," Edwards tweeted. "It encouraged inmates to participate. Texas then used the footage to sentence my client, Gabriel Hall, to death. We're asking SCOTUS to review the constitutionality of Mr. Hall's sentence."
According to Hall's petition, the footage contained "numerous vulgar provocations by Ross and damaging responses from Petitioner (Hall)." It also alleged, "The State gave a third-party civilian otherwise unobtainable physical access to Petitioner and then used the statements that civilian elicited from Petitioner as evidence against petitioner at the penalty phase of his capital murder trial."
I think that even Jeff Ross would agree that with stakes this high, Hall's case is no laughing matter.
The following two tabs change content below.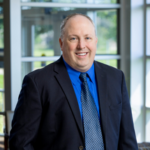 Elder Law and Estate Planning Attorney
at
McCarty Law LLP
Hoping to follow in his father's footsteps from a young age, Reg's practice primarily consists of advising individuals on estate planning, estate settlement and elder law matters. As Reg represents clients in matters like guardianship proceedings and long-term care admissions, he feels grateful to be able to offer families thorough legal help in their time of need.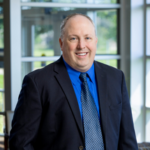 Latest posts by Reg P. Wydeven (see all)