Because it was a 'Long Hot Summer,' my wife and daughter didn't like to eat too heavy of meals. Accordingly, they whipped up several fancy salads to nosh on. Many of those salads were adorned with Newman's Own dressing.
Legendary actor Paul Newman started making his famous salad dressing way back in 1982, when he and his pal, writer A. E. Hotchner, made a small batch of vinaigrette as Christmas presents for their friends. 'The Verdict' was in – the dressing was a huge success.
Newman then got the idea of selling the dressing in supermarkets. When he was told the products would sell better if his face was put on the label, Newman said, "Once we decided that's what we wanted to do, we decided we'd give the money away."
All of the after-tax profits from Newman's Own Foundation go straight to charities the actor believed in, particularly those that benefit children. "We had no idea whether the business would be successful," he later admitted. Today, there are over 300 different Newman's Own products, including pasta sauce, lemonade, popcorn, salsa and pizza. Over the last four decades, the company has donated over $570 million.
Two of Newman's children, however, don't believe his charity has donated enough.
Elinor "Nell" Newman and Susan Newman, two of Newman's five daughters, have filed a lawsuit against Newman's Own Foundation. They claim the non-profit has strayed from its mission of financially supporting charities important to the late actor, who passed away in 2008. His daughters are seeking $1.6 million in damages to further benefit charities involving the arts, climate change awareness, and environmental issues.
The suit, which was filed in Connecticut state court, states, "The years since Mr. Newman's death consist of a long and consistent pattern of disregard, by those in control, of Mr. Newman's specific intentions and direction, coupled with mismanagement, scandal, and questionable practices."
His daughters also allege that the board is acting like a 'Hustler' by decreasing the amount of money it has given to them for their charitable giving. Nell and Susan say the amount they have received on an annual basis for charitable donations has decreased from $400,000 to $200,000.
Andy Lee of Milwaukee-based Foley & Lardner, is the daughters' attorney. He believes Newman's family is 'Nobody's Fool,' telling People magazine that, "This lawsuit does not seek personal compensation for Mr. Newman's daughters, but simply seeks to hold NOF accountable to the charities they have shortchanged in recent years and would ensure they receive an increased level of support in the future, in line with Mr. Newman's wishes."
In response, a spokesperson for the Foundation calls the lawsuit "meritless" and perceives it like a 'Sting.' "Best practices surrounding philanthropic organizations do not allow for the establishment of perpetual funding allotments for anyone, including Nell and Susan Newman," said the spokesperson. "A meritless lawsuit based on this faulty wish would only divert money away from those who benefit from Paul Newman's generosity."
"While we expect to continue to solicit Newman family recommendations for worthy organizations, our funding decisions are made each year and will continue to reflect the clear aim of Paul Newman and our responsibility to the best practices governing private foundations," the statement continued. "The Board's philanthropic giving decisions vary each year and the importance of our mission requires us to make the best use of our finite resources."
What we've got here is failure to communicate – between Paul Newman's foundation and his family.
The following two tabs change content below.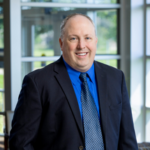 Elder Law and Estate Planning Attorney
at
McCarty Law LLP
Hoping to follow in his father's footsteps from a young age, Reg's practice primarily consists of advising individuals on estate planning, estate settlement and elder law matters. As Reg represents clients in matters like guardianship proceedings and long-term care admissions, he feels grateful to be able to offer families thorough legal help in their time of need.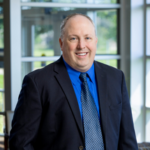 Latest posts by Reg P. Wydeven (see all)